PALM PRESS

(desde 2020)
Es una editorial independiente dedicada a desarrollar secuencias narrativas y líneas
de pensamiento a través de publicaciones compuestas enteramente de imágenes. Esta editorial franco-colombiana se enmarca en las prácticas contemporáneas del diseño y del libro de artista desarrollando, junto a creadores·as de diversas prácticas, proyectos centrados en el lenguaje gráfico y el objeto múltiple.

Is an independent publishing house dedicated to developing narrative sequences and thinking process through publications composed entirely of images. This French-Colombian publishing house is framed in the practices of contemporary artist's book and design by developing,
with creators from different fields, projects centered on a visual language
and reproducible objects.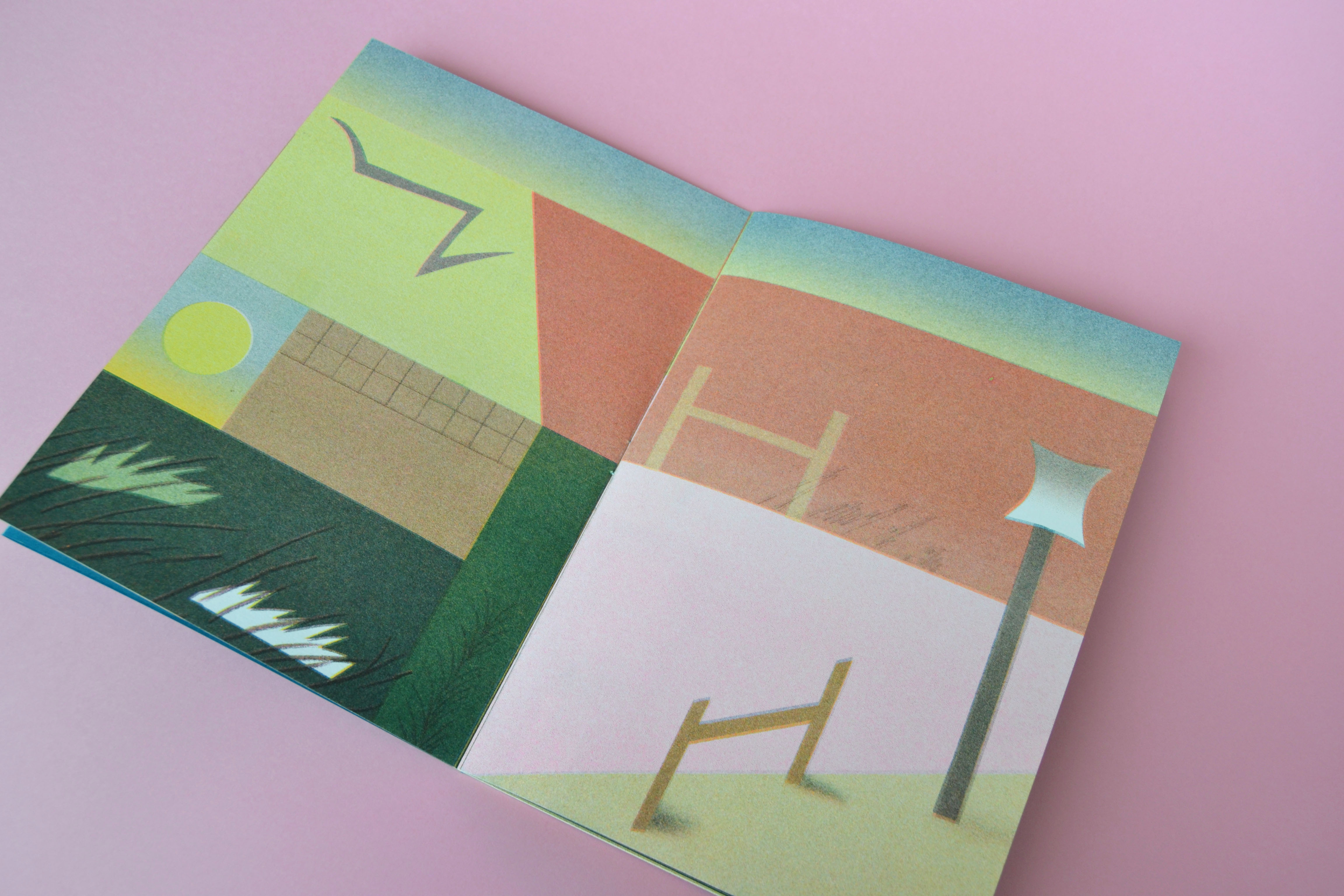 "☀️" de Manon Demarles ©, 2021.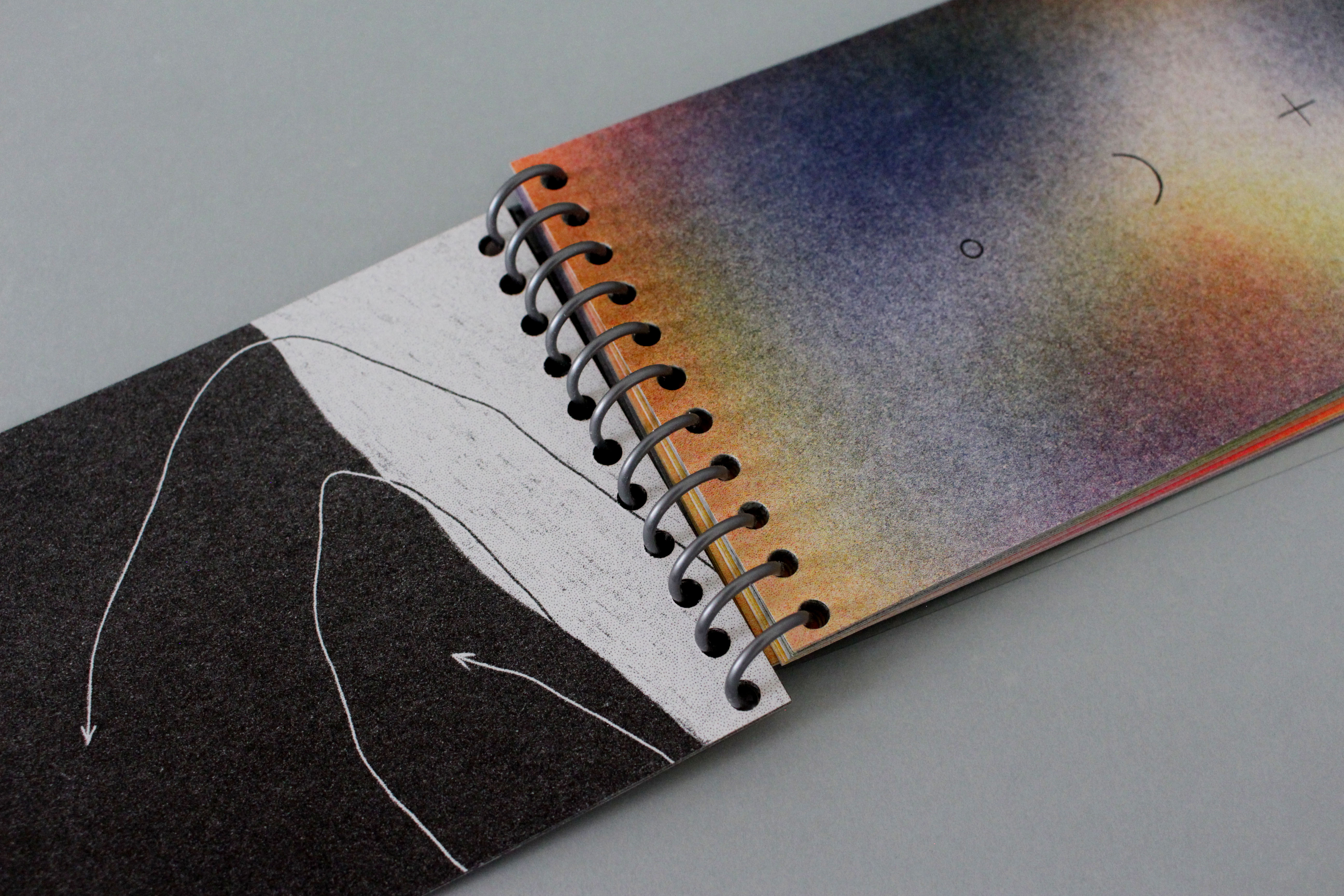 "Morph" de Camilo García ©, 2021.
La palmera es un árbol tropical que se puede adaptar facilmente a muchos ambientes, este es el principio en el que se funda esta editorial. Usando el lenguaje de las imágenes como herramienta narrativa pretendemos visibilizar la producción de creadores a nivel internacional. Asimismo, nuestras publicaciones nos permiten llegar a un gran número de lectores·as, ya que, al ser ediciones que no necesitan traducción, se elimina la barrera del idioma.

The palm tree is a tropical plant that can easily adapt to many environments, this is the principle upon which this publishing house is based. Using the language of images as a narrative tool, we intend to make the work of creators with whom we collaborate on a global scale. Also, our publications enable us to open up to a large group of readers; we can get passe the language barrier with books that don't need translation.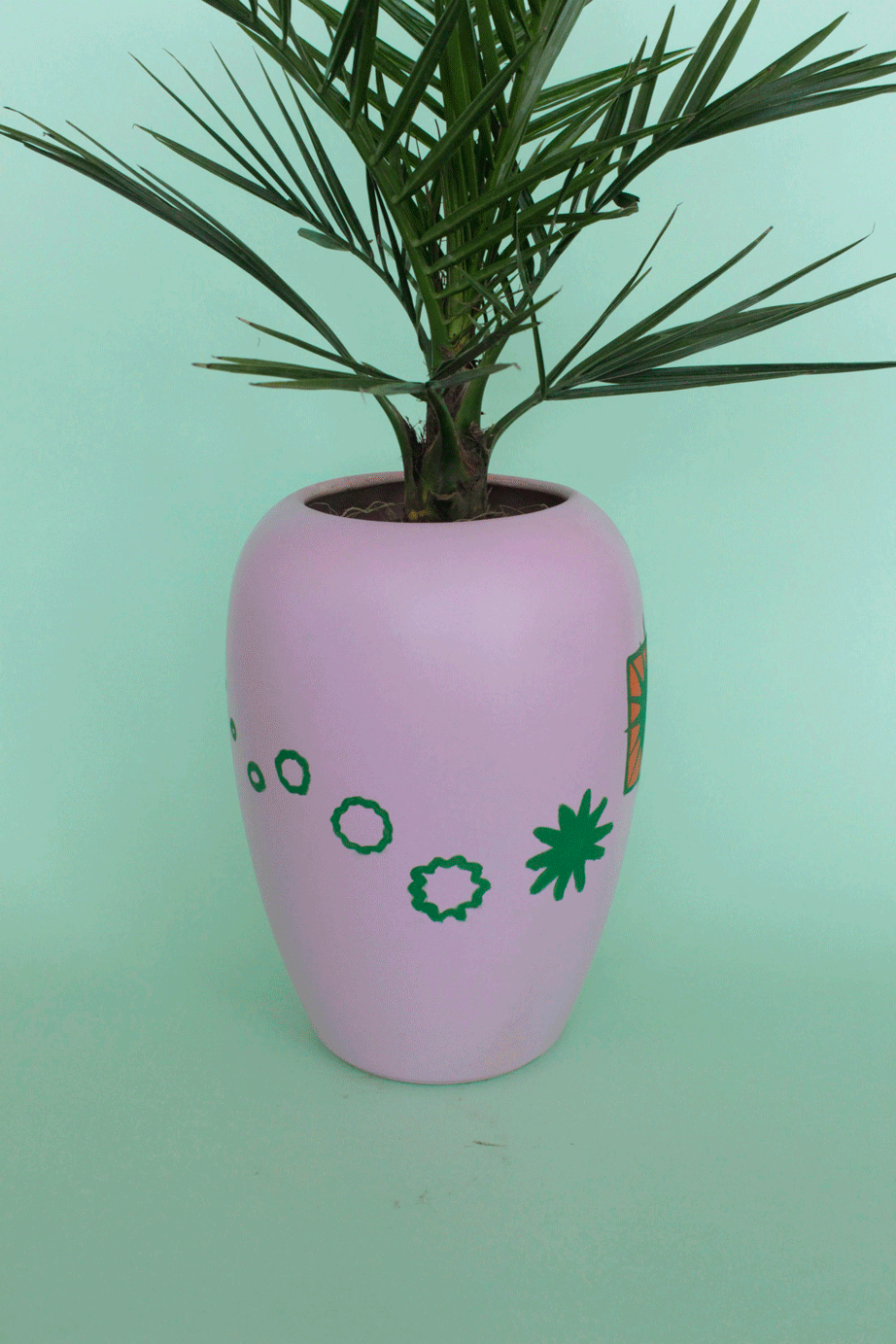 Los libros, a diferencia de otros medios artísticos destinados a espacios expositivos como museos o galerías, nos permiten llegar a un amplio público. Estos objetos múltiples hacen que las imágenes puedan transitar de una manera alternativa a los sistemas tradicionales de exposición gracias a su naturaleza dinámica, intuitiva y cotidiana.

allow us to reach to a wider audience. These multiple objects make the images transit in an alternative way to the traditional exhibition systems, thanks to their dynamic, intuitive and everyday nature.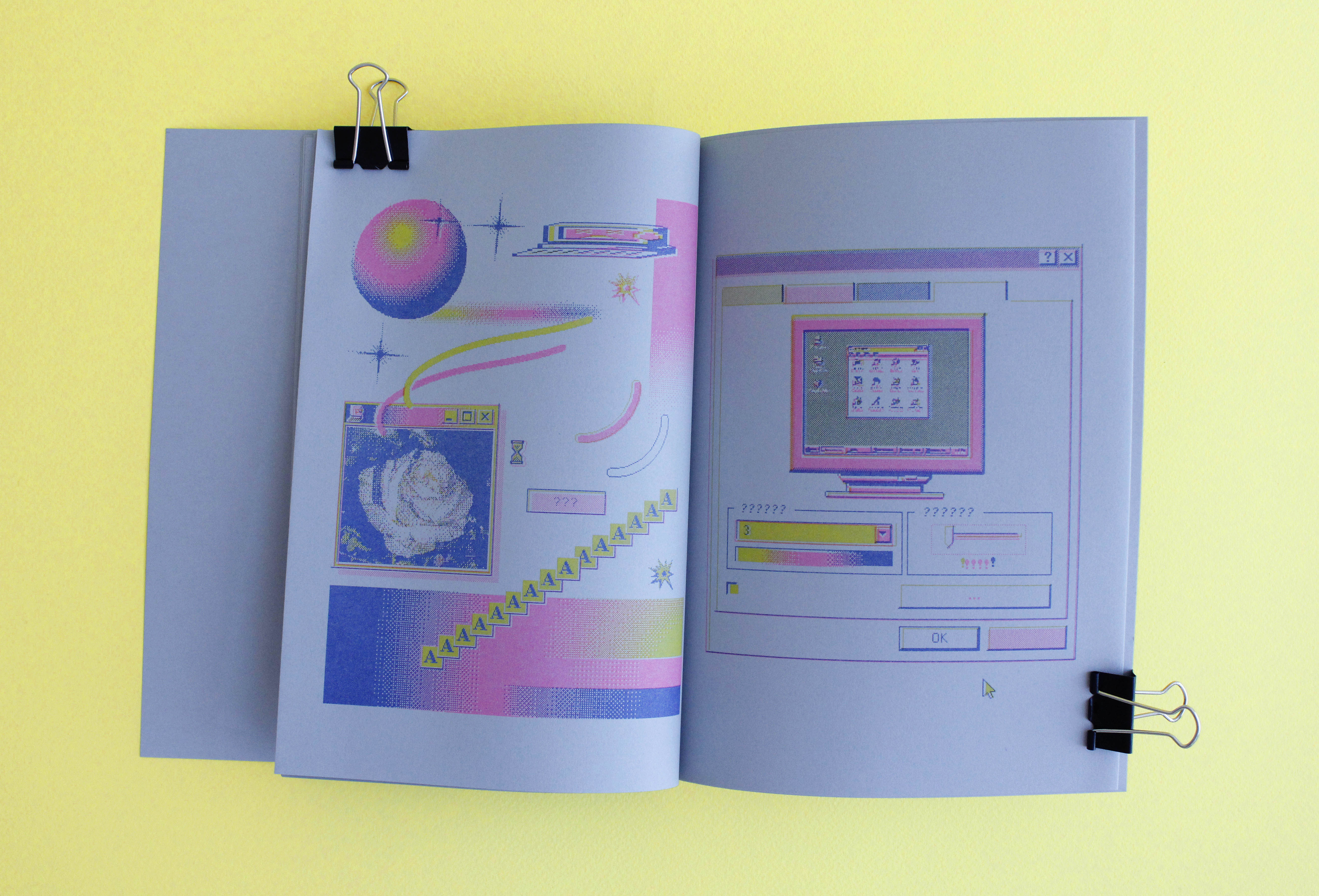 "Ultrahacker 0.1" de Victor Arce ©, 2021.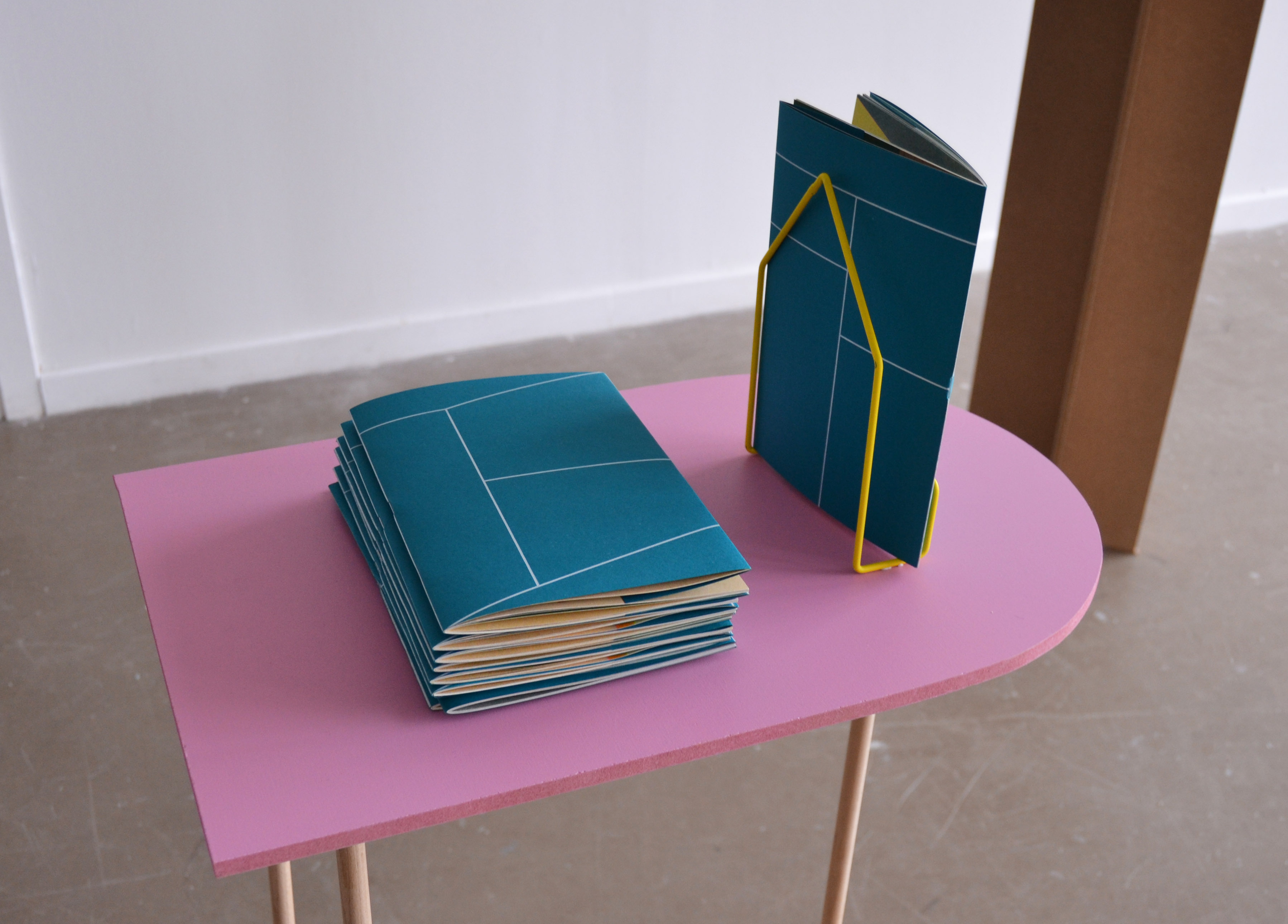 "☀️" de Manon Demarles ©, 2021.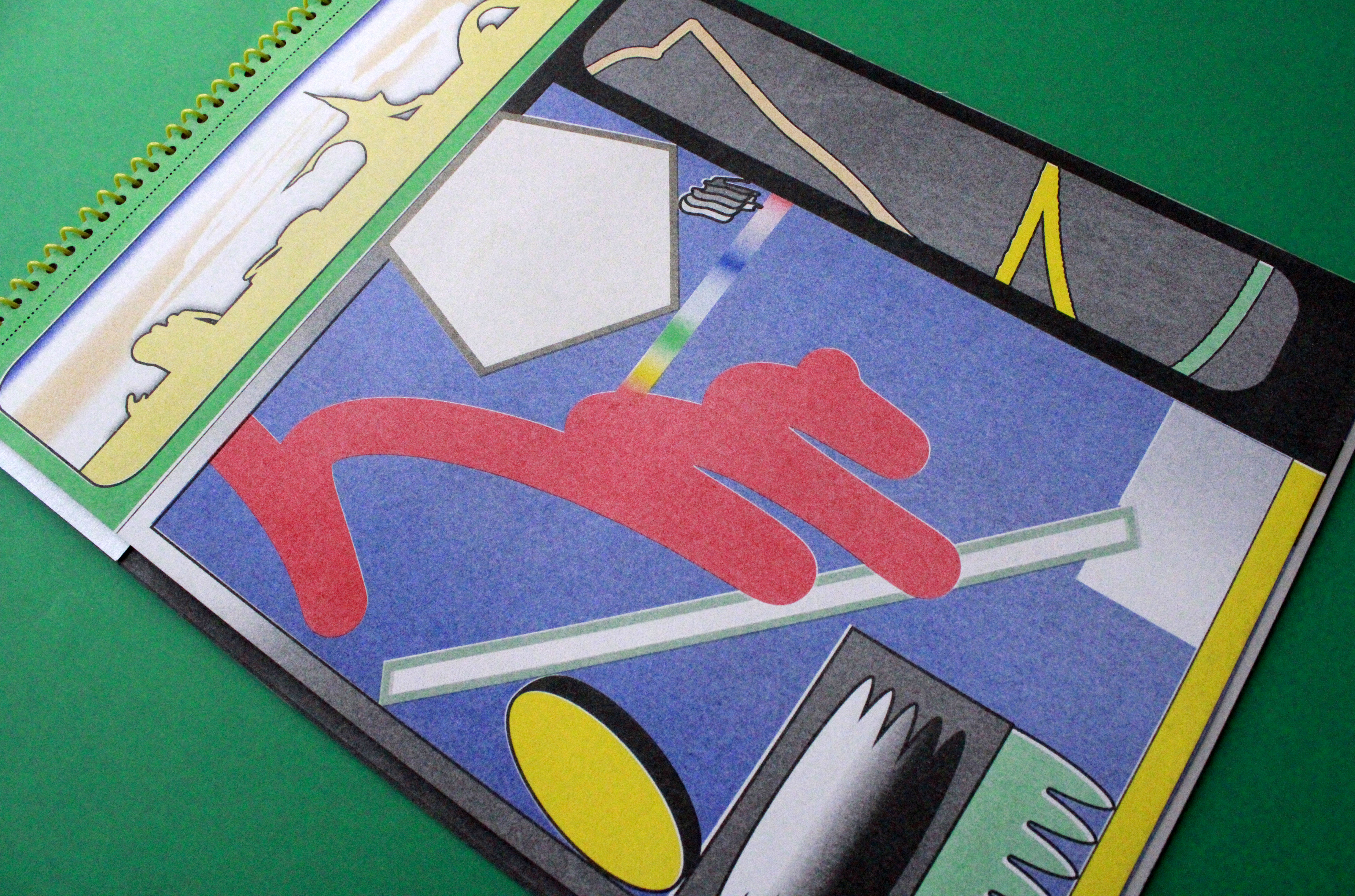 "Leira / Leria" de Cynthia Alfonso y Oscar Raña ©, 2021.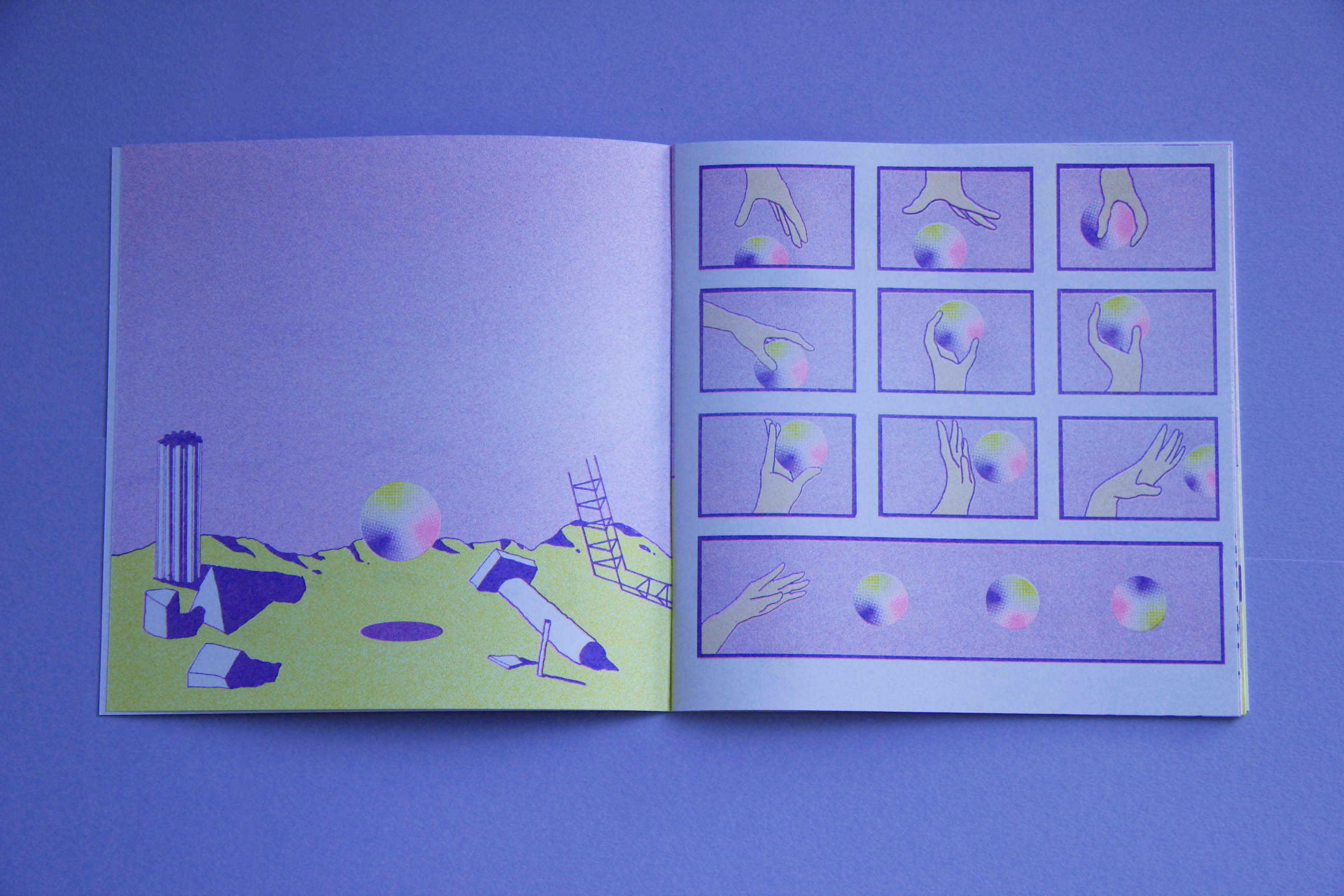 "Estática del tiempo" de Mateo Soto ©, 2021.
Es un proyecto que se sitúa en el campo de la edición alternativa, independiente; más específicamente en la microedición y en la ecología de la edición. La producción a pequeña escala nos permite gestionar manualmente técnicas de impresión como la serigrafía, tener encuadernaciones especiales y crear objetos bellos tratando cada uno con atención.

Palm Press is a project that was born out of a personal initiative to go further in the editorial practice. It is a project built in in the realm of alternative, independent publishing, more specifically of micro-publishing and eco-publishing. A small-scale production allows us to work with more manual technical printing such as silkscreen, to have editions with singular bindings and to create beautiful objects by treating each one with special care.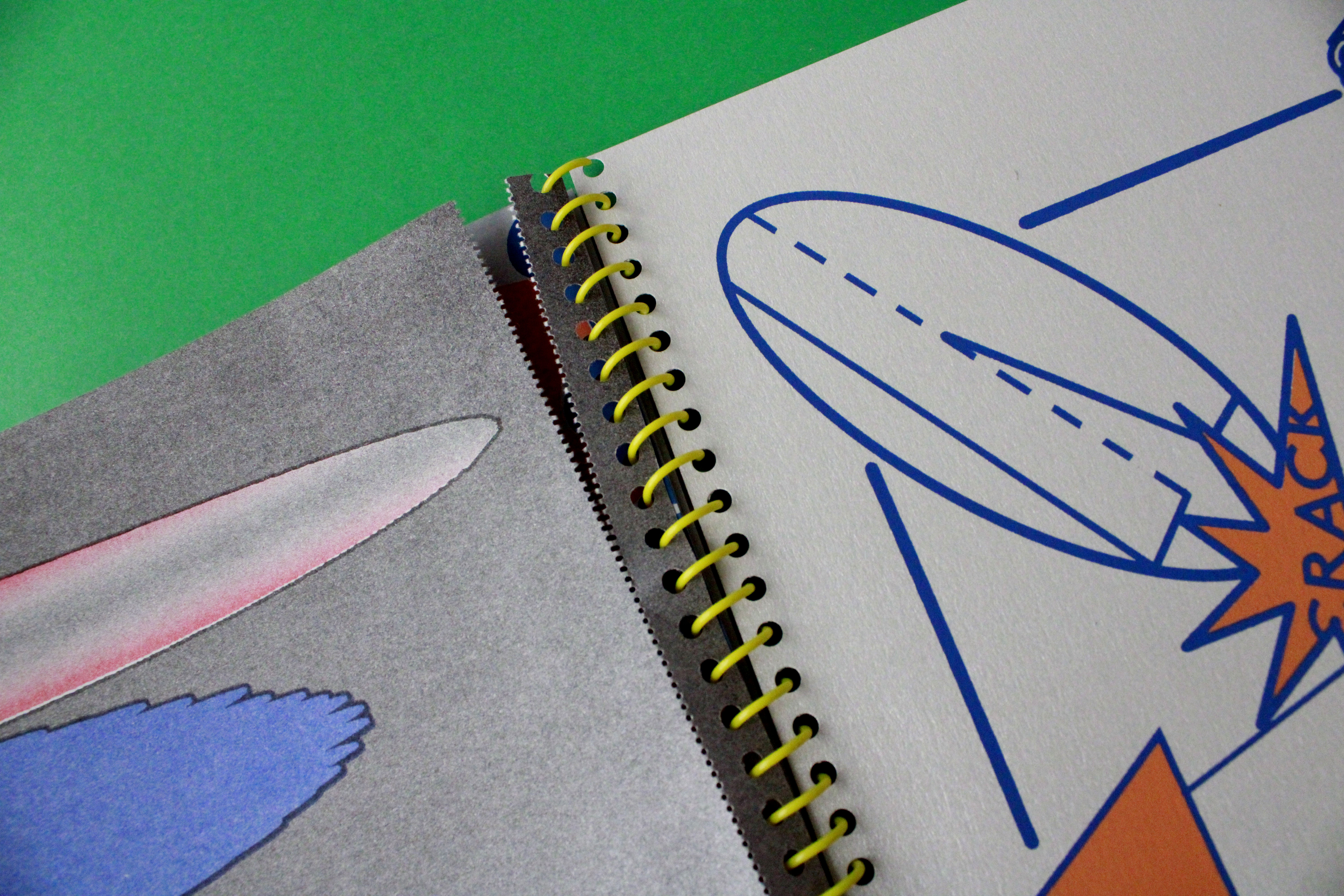 "Leira / Leria" de Cynthia Alfonso y Oscar Raña ©, 2021.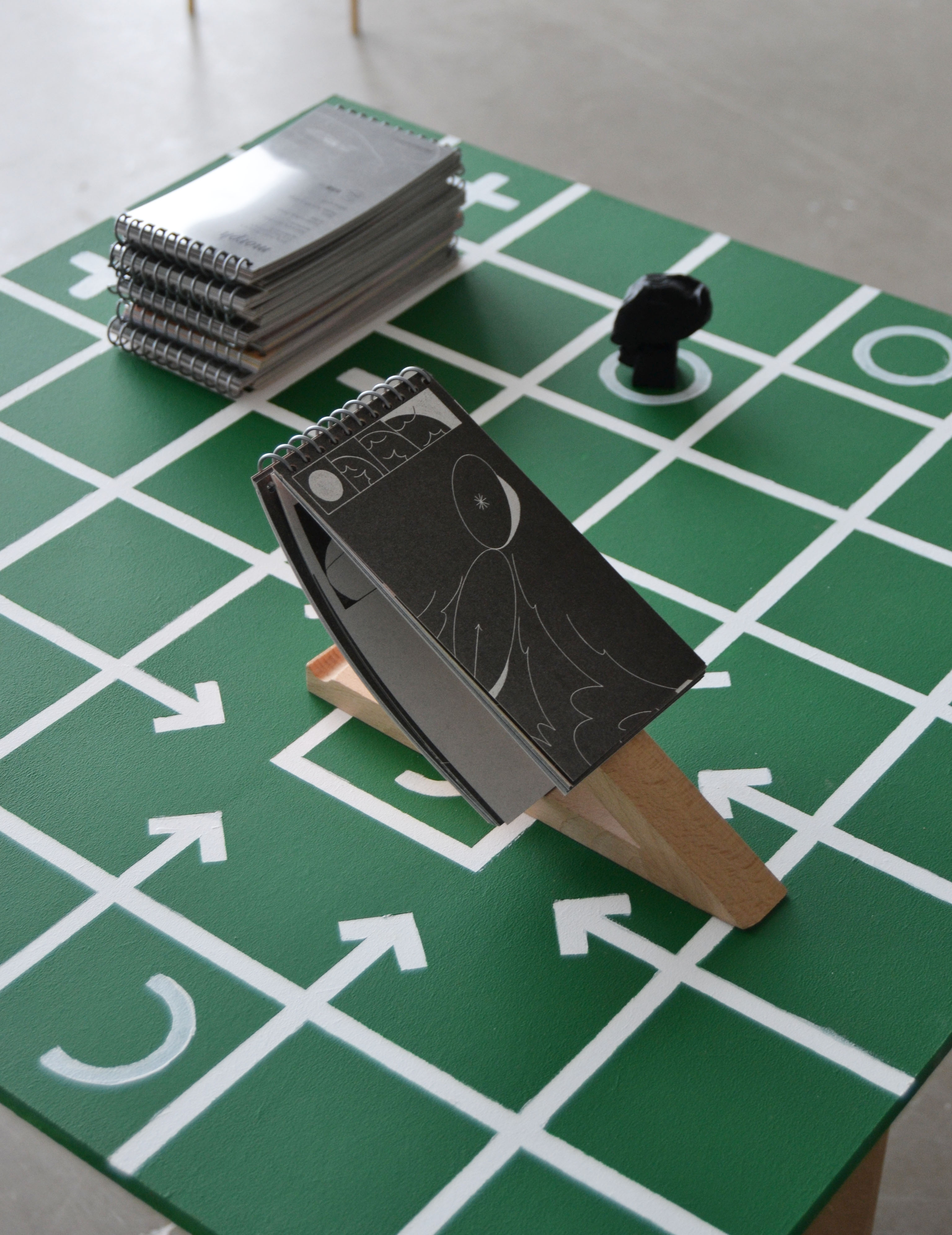 "Morph" de Camilo García ©, 2021.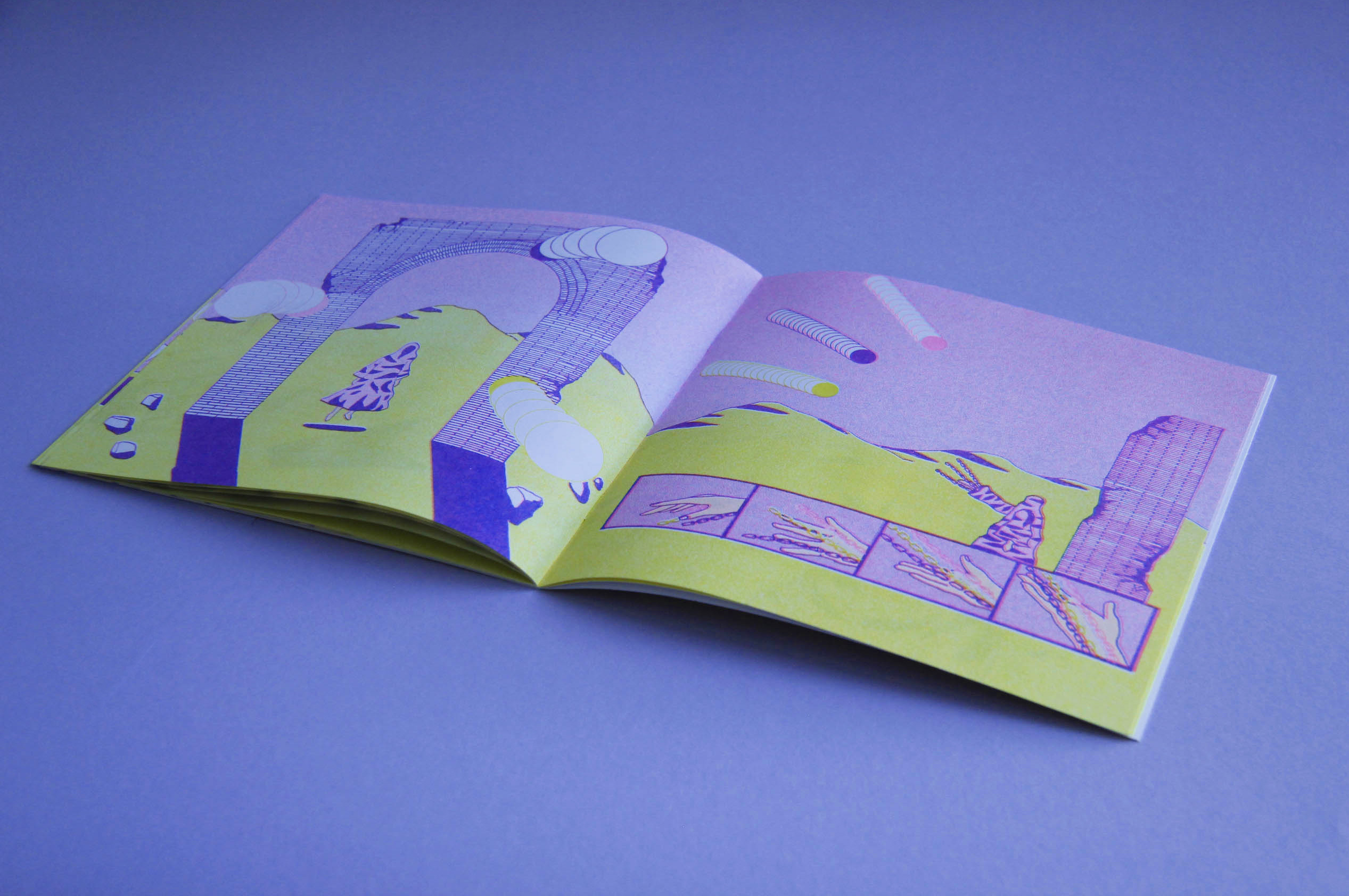 "Estática del tiempo" de Mateo Soto ©, 2021.
Cada edición viene acompañada de una pieza adicional, por ejemplo un objeto, una escultura, una animación, un video o una prenda de vestir que va en una serie limitada (puede ser una pieza única si el·la autor·a lo desea) esto permite alimentar el universo gráfico y visual de Palm Press dentro de las posibilidades de lo múltiple.

Each edition is accompanied by an additional piece, such as an object, a sculpture, an animation, a video or a piece of clothing that will be part of a limited series (this may also be a one-off piece if the author wishes so) this enhances the graphic world of Palm Press in the possibilities of the reproducible object.
Cerámica de Manon Demarles ©, 2021.
"Ultrahacker 0.1" de Victor Arce ©, 2021.
Para saber más sobre la editorial y cómo trabaja detalladamente haga click aquí: ESP To learn more about the publishing house and how it works in detail click here:ENG
Pour vous renseigner sur la maison d'édition et pour savoir comment elle marche cliquez ici:FR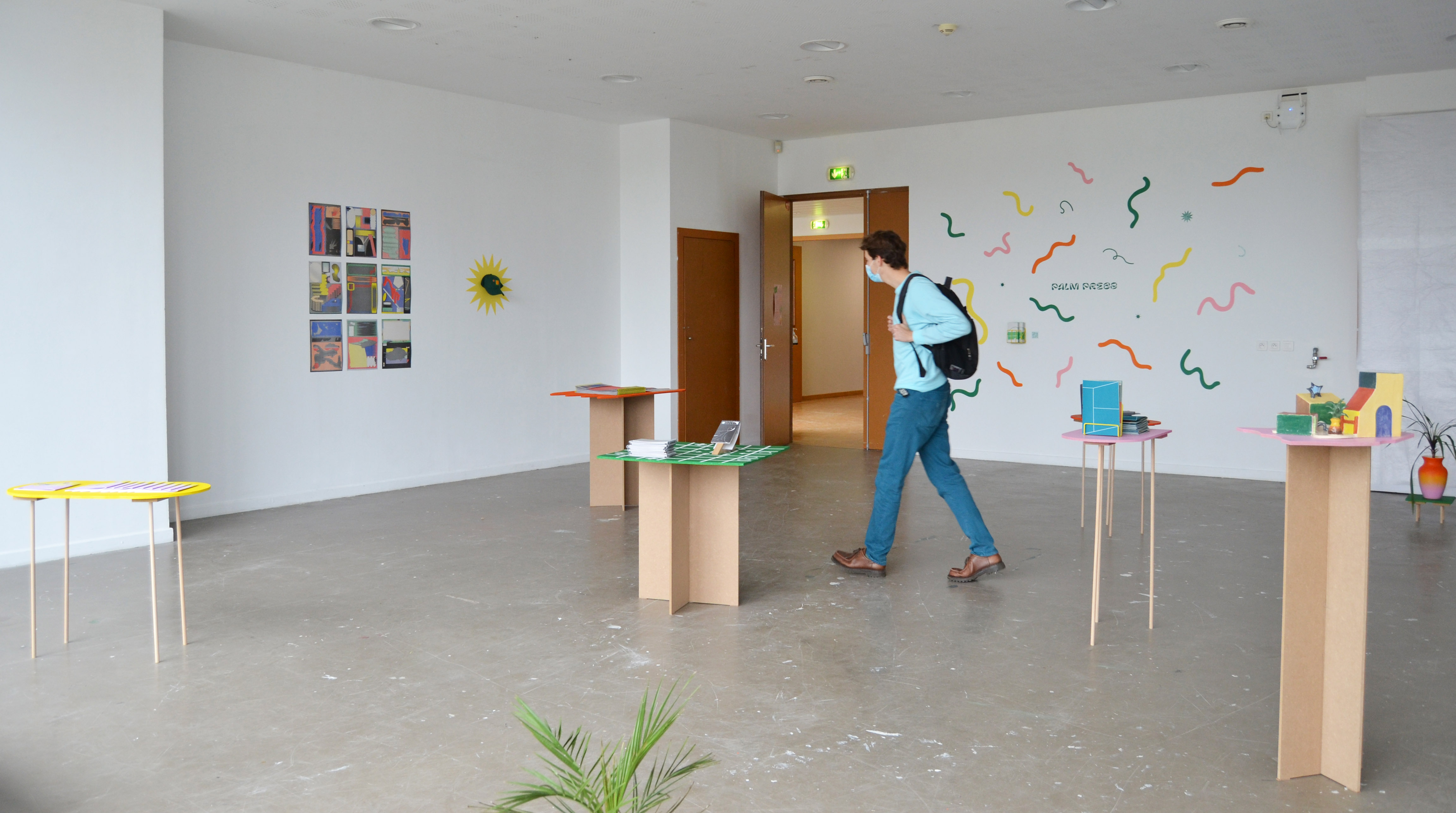 Para comprar las ediciones de Palm Press haga click aquí
To buy Palm Press books click here