FLGJ


(Frente de liberación de gnomos de jardín)
El Frente de liberación de gnomos de jardín fue un movimiento que nació en Francia en 1996,
se trataba de los robos organizados de gnomos, un elemento clásico de decoración de jardín burgués, para luego disponerlos en los bosques. Los robos eran planeados por jóvenes estudiantes de arte que bebían de influencias como los movimientos artísticos de los happenings y el performance de las décadas de los 70 en Estados Unidos. El grupo organizado en comandos creía que los gnomos debían estar en su hábitat natural (los bosques) y no siendo prisioneros solitarios de personas mayores, o relegados a ser decoración de hogar.

Partiendo de este movimiento y de las estéticas visuales de los afiches de raves europeos
de los años 90, realicé tres composiciones con ecos gráficos a movimientos políticos insurgentes. Estas piezas fueron concebidas dentro del marco de Mercadito y MAMBO:
una iniciativa de Pablo Licona y Maria Adelaida Samper para difundir y vender arte
a precios accesibles en colaboración con el Museo de arte Moderno de Bogotá.

The Gnome Liberation Front was a movement born in France in 1996. It concerned the organized theft of gnomes and the arrangement of this bourgeois garden decoration in the woods.
The robberies were planned by young art students inspired from art movements
such as the happenings and performances of the 1970s in the United States. The group organized into commands believed that the gnomes should be in their natural habitat (the woods) and not being solitary prisoners of the elderly, or relegated to being home decor.

Based on this movement and the visual aesthetics of the European rave posters of the 1990's,
I made three compositions with graphic echoes of insurgent political movements. These pieces were conceived within the framework of Mercadito y MAMBO: an initiative of Pablo Licona
and Maria Adelaida Samper in collaboration with the Museum of Modern Art of Bogotá to diffuse and sell art at affordable prices.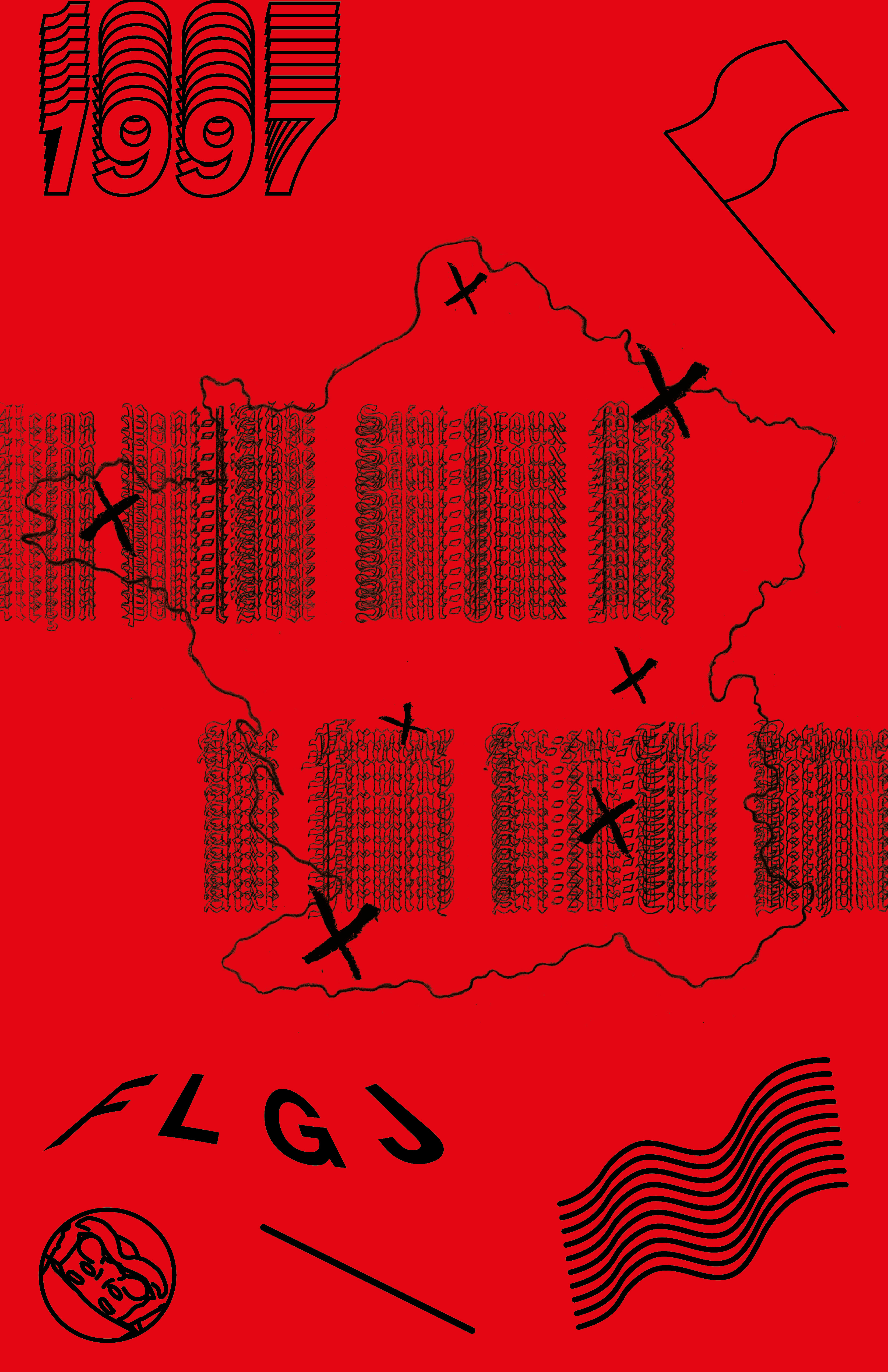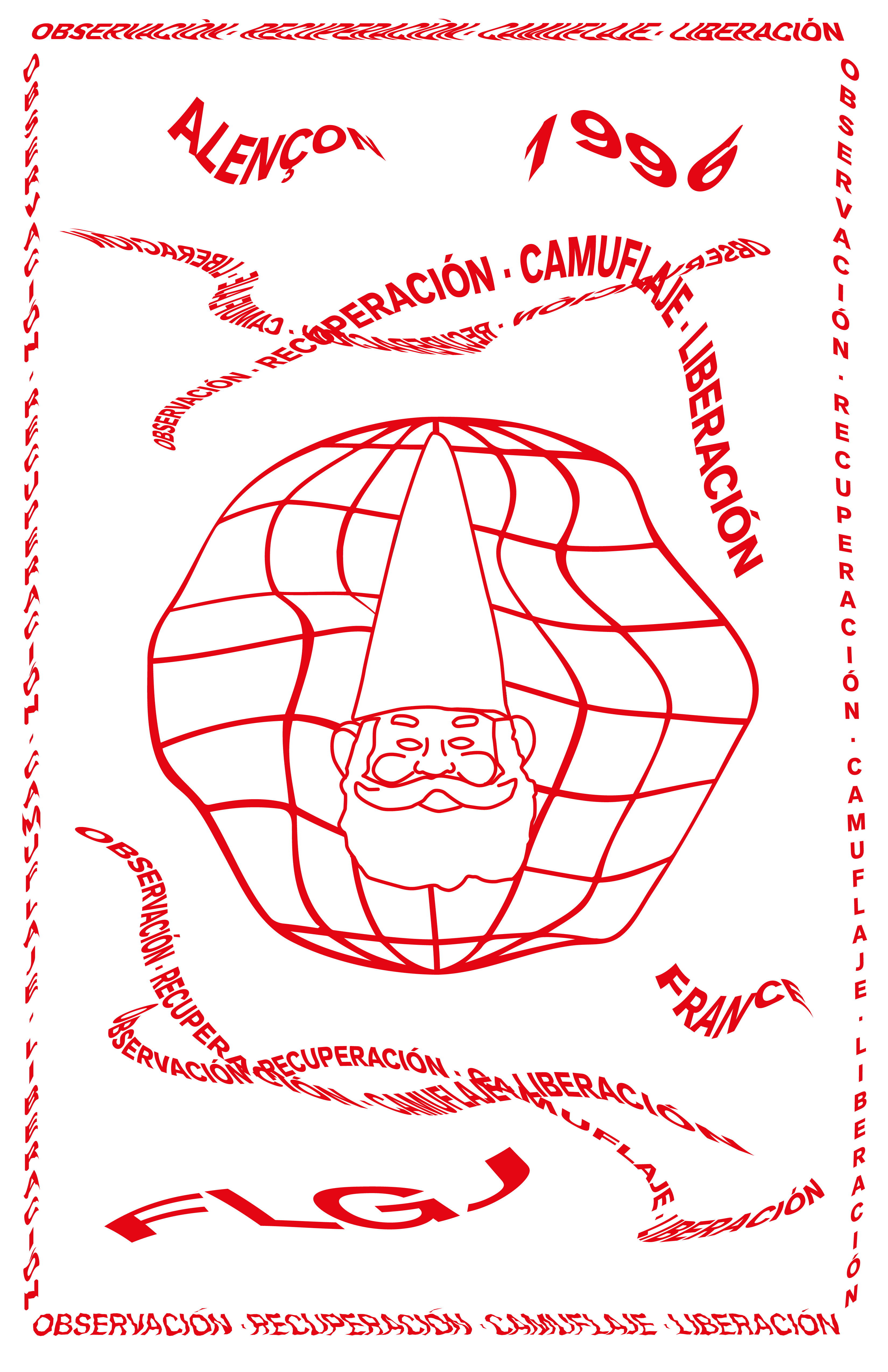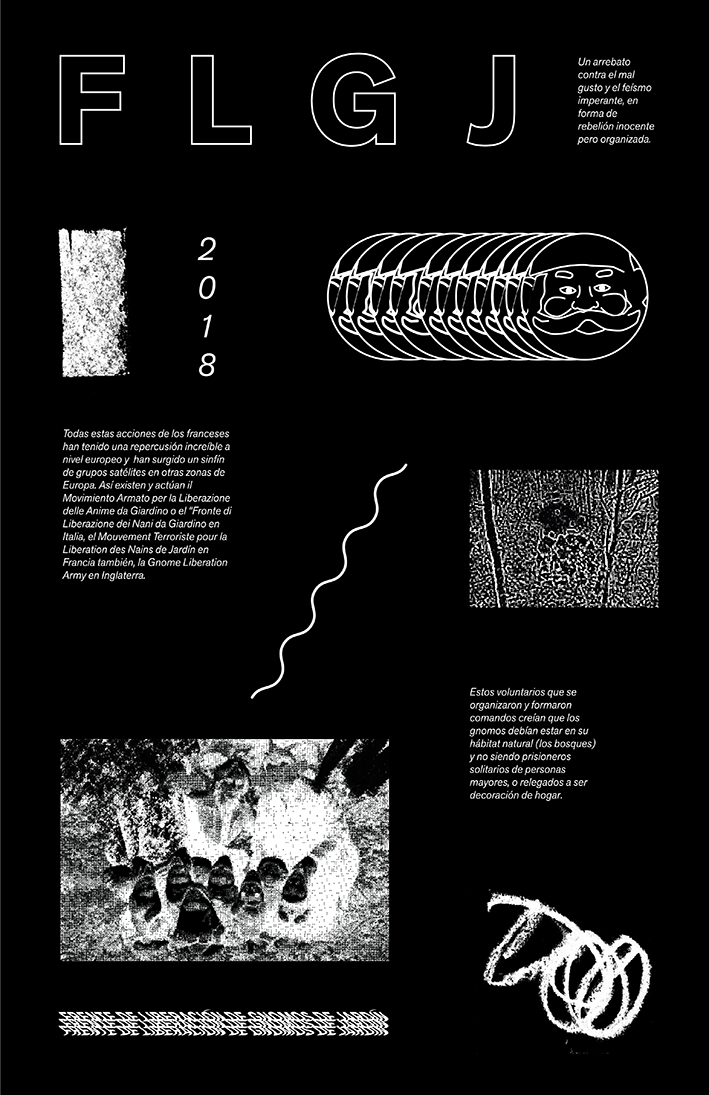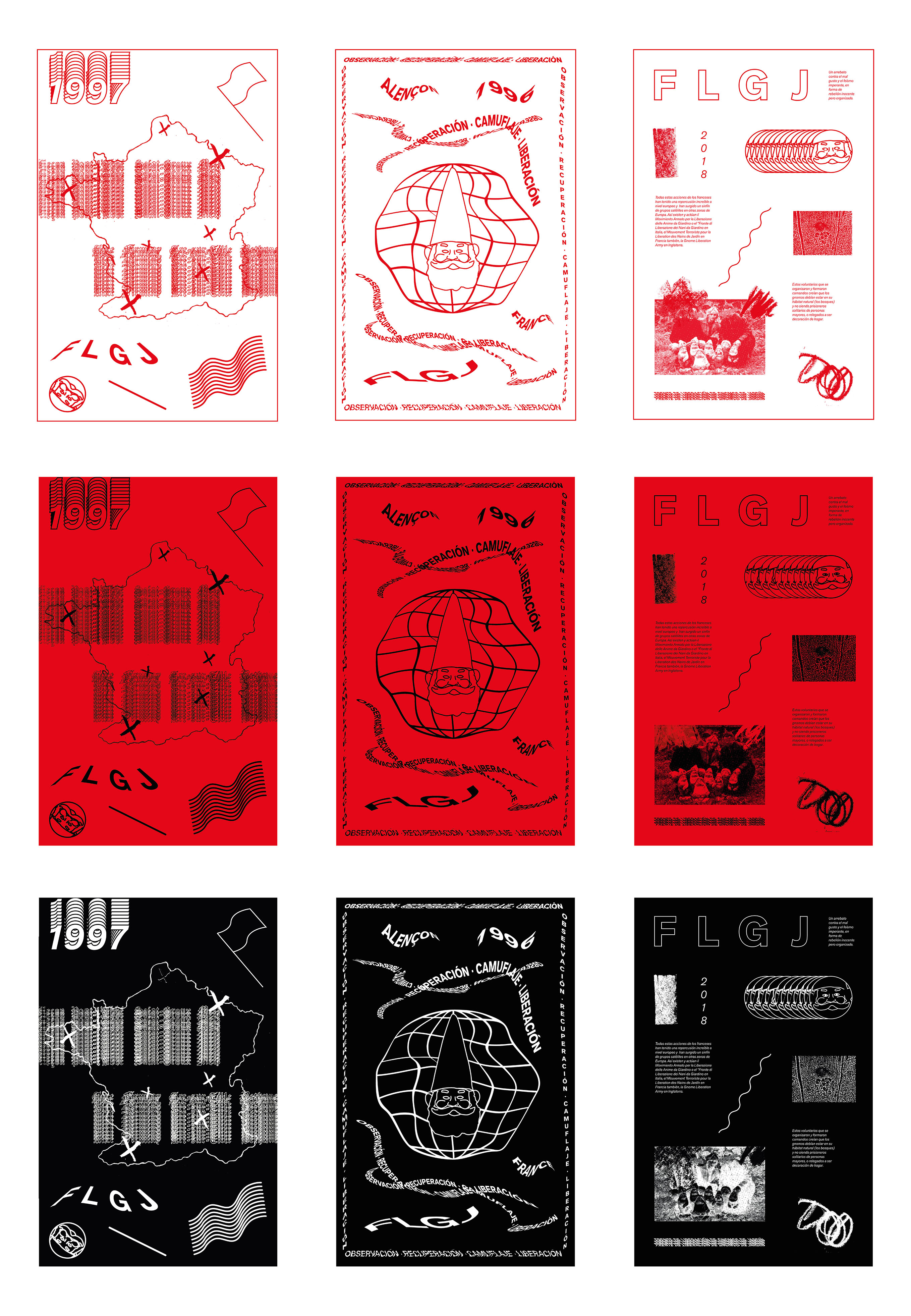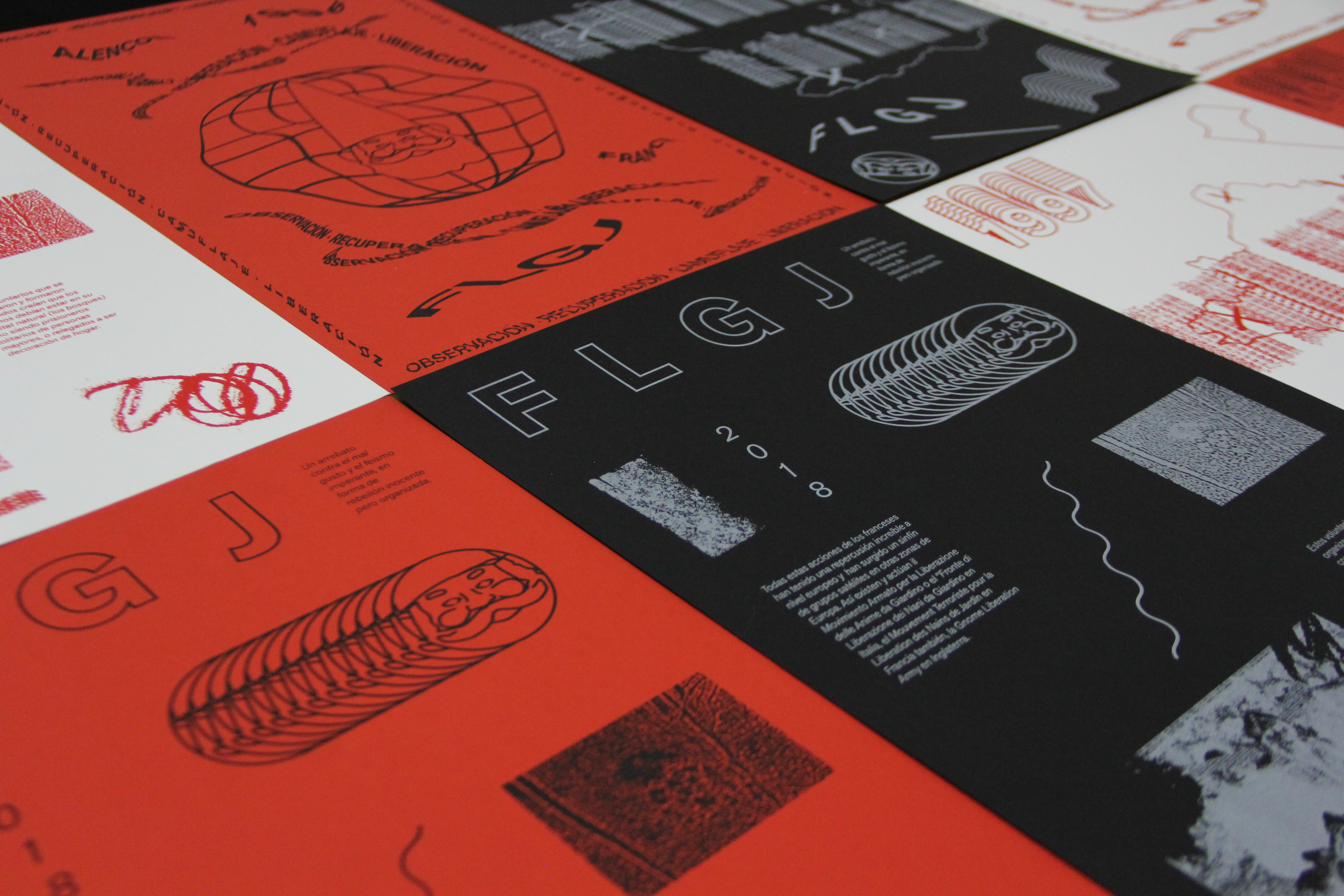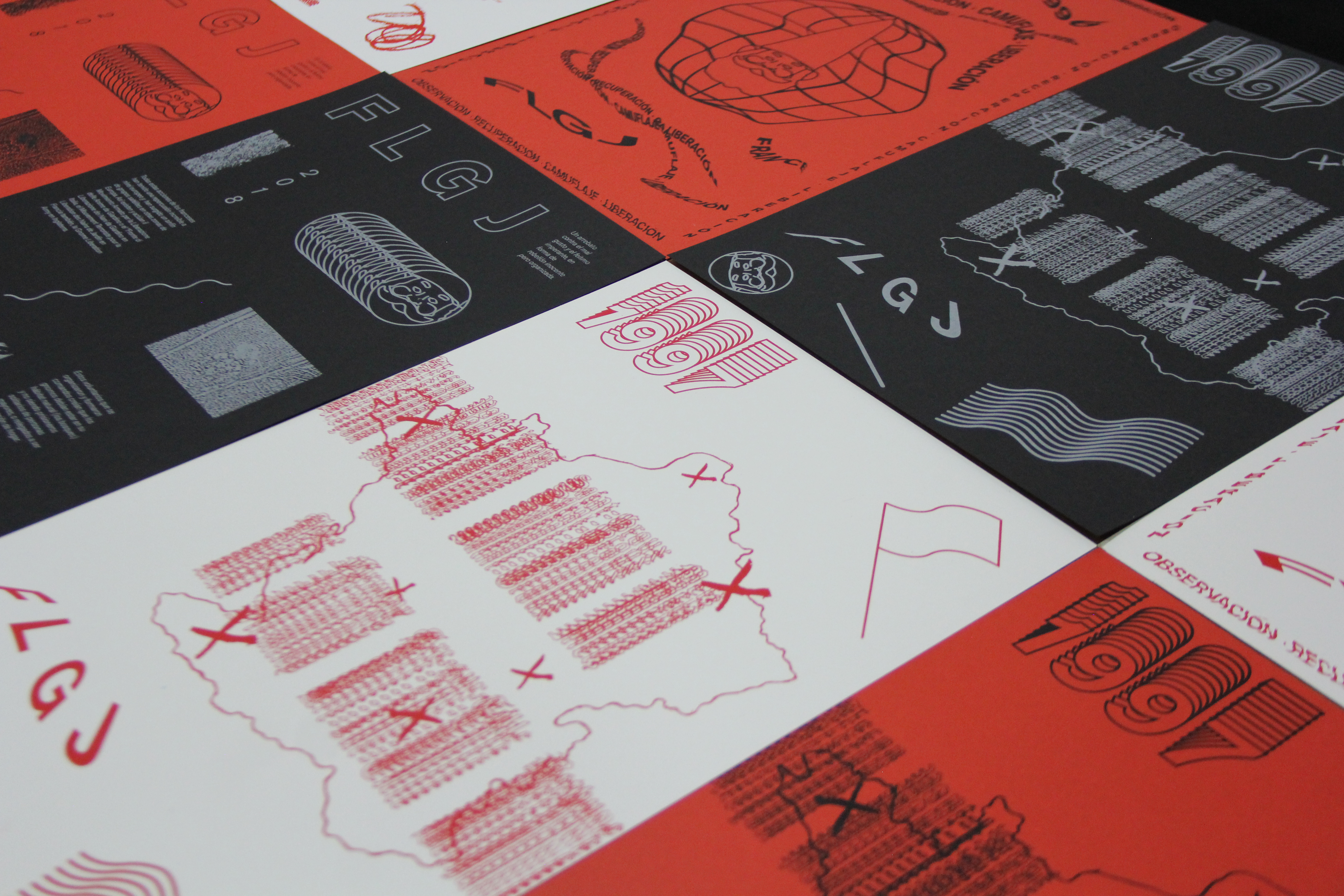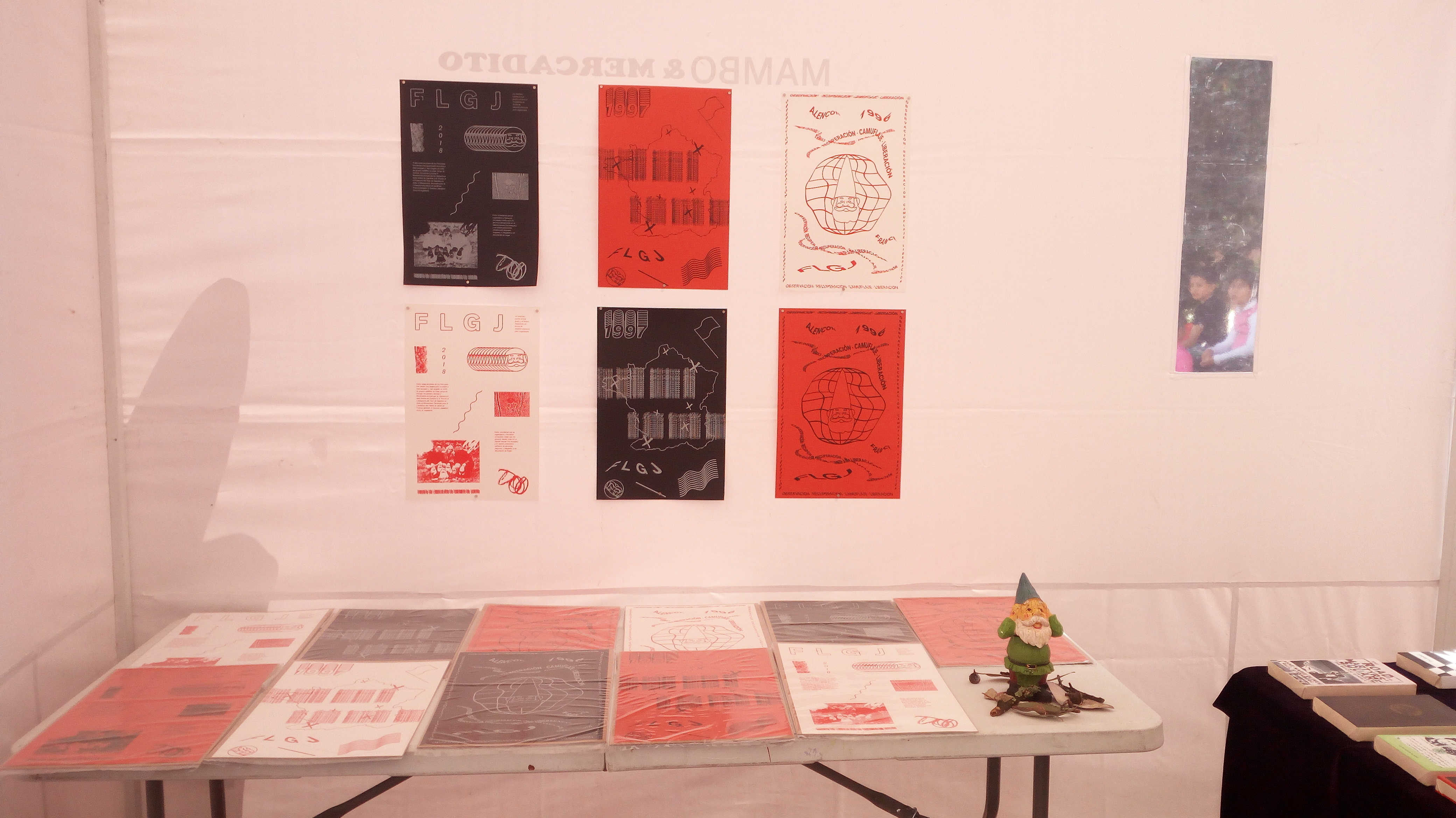 2018
Serigrafía a una tinta
30 x 42 cm
30 copias
Bogotá, Colombia
2018
One-colour screenprint
30 x 42 cm (24 pages)
30 copies
Bogotá, Colombia