ENCANTOS PARADISÍACOS 2
Este es el segundo volumen de la serie de libros basada en las vacaciones y recuerdos de mi infancia. En ella retomo los dibujos de paisajes tropicales y de detalles de lugares cálidos. Todo esto atravesado por un espíritu estival que predomina a lo largo de la publicación.

This is the second volume of the book series based on the holidays and memories of my childhood. In it I return to the drawings of tropical landscapes and the details of warm places. All of this traversed by a summer spirit that predominates throughout the book.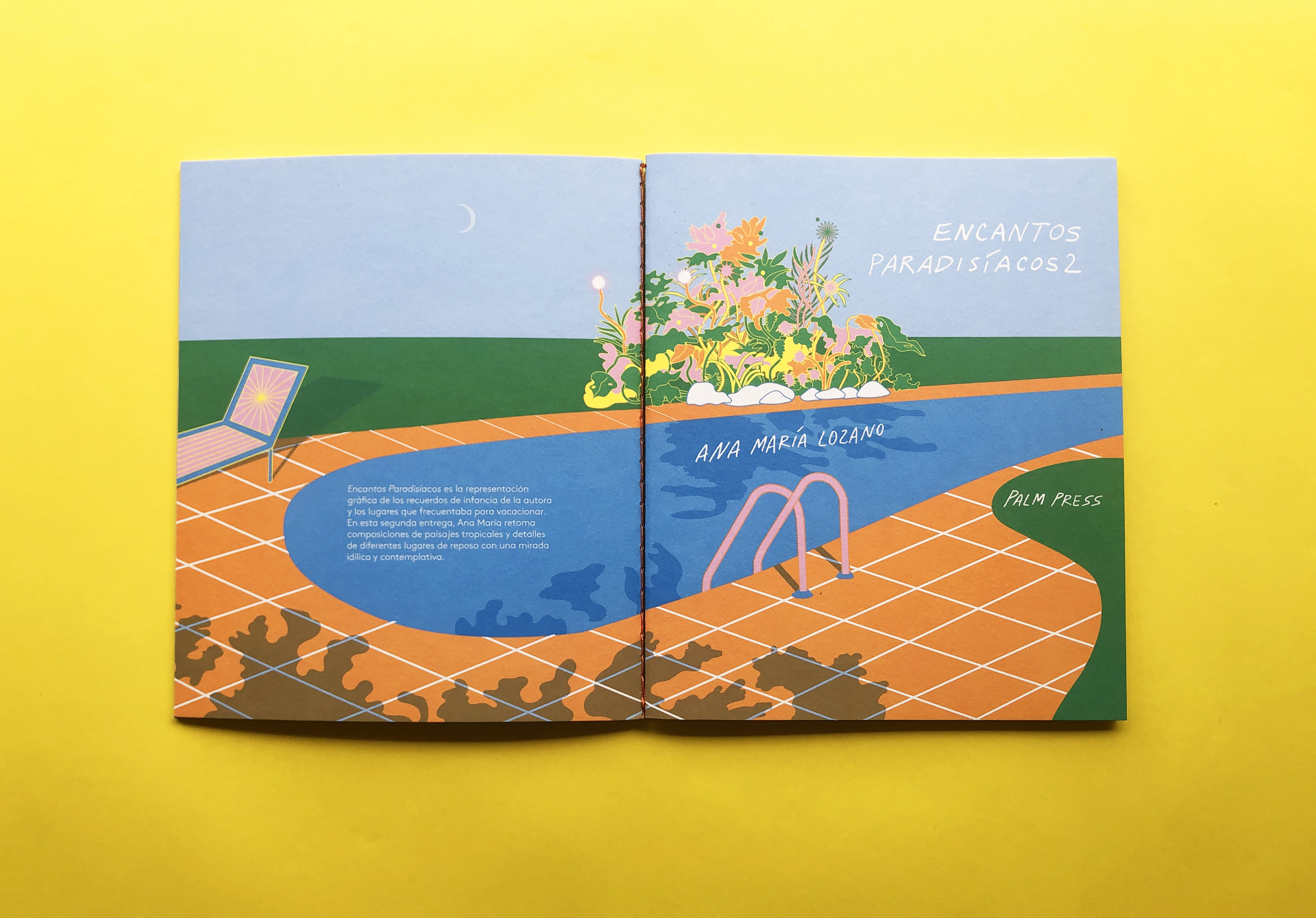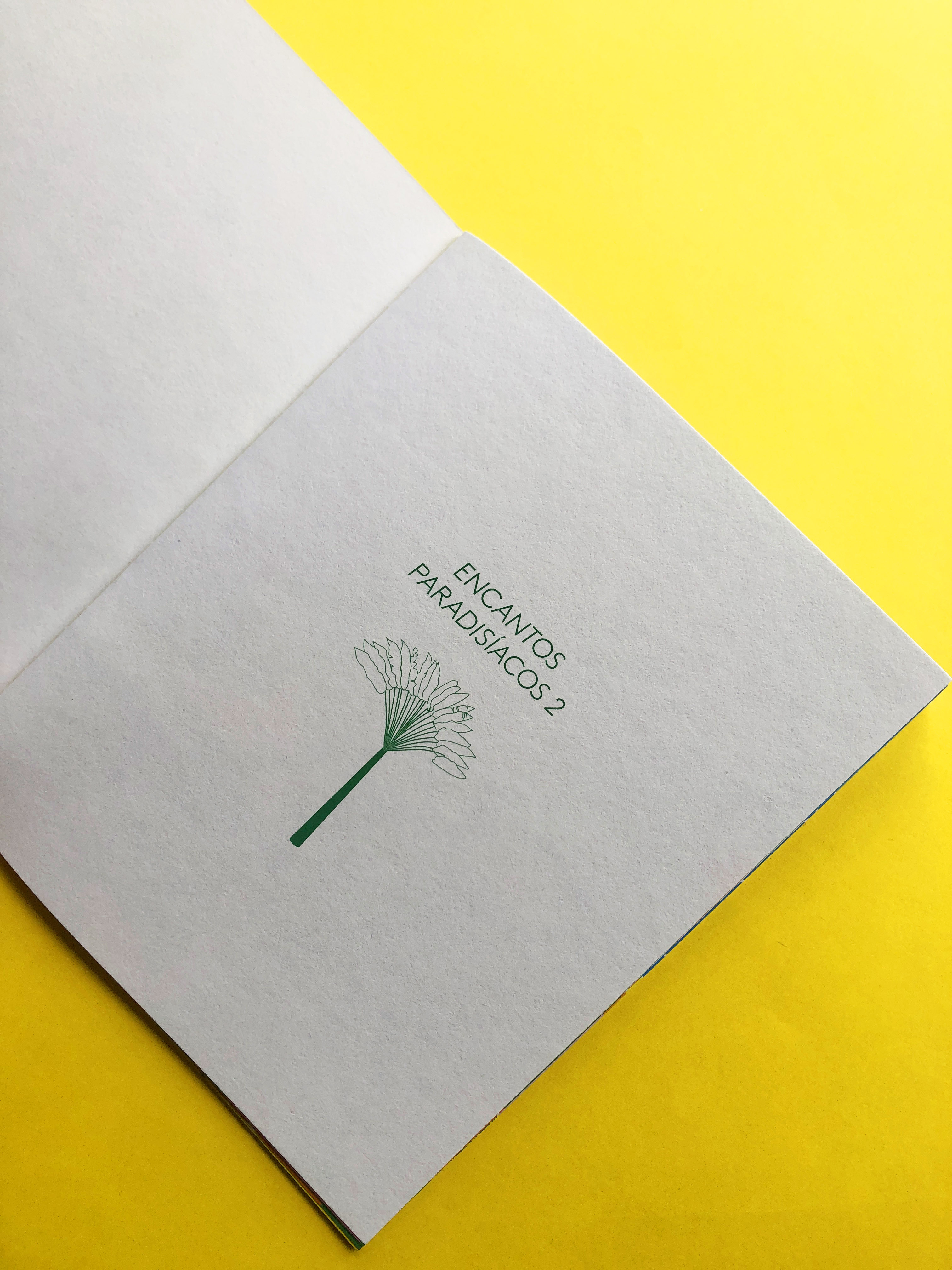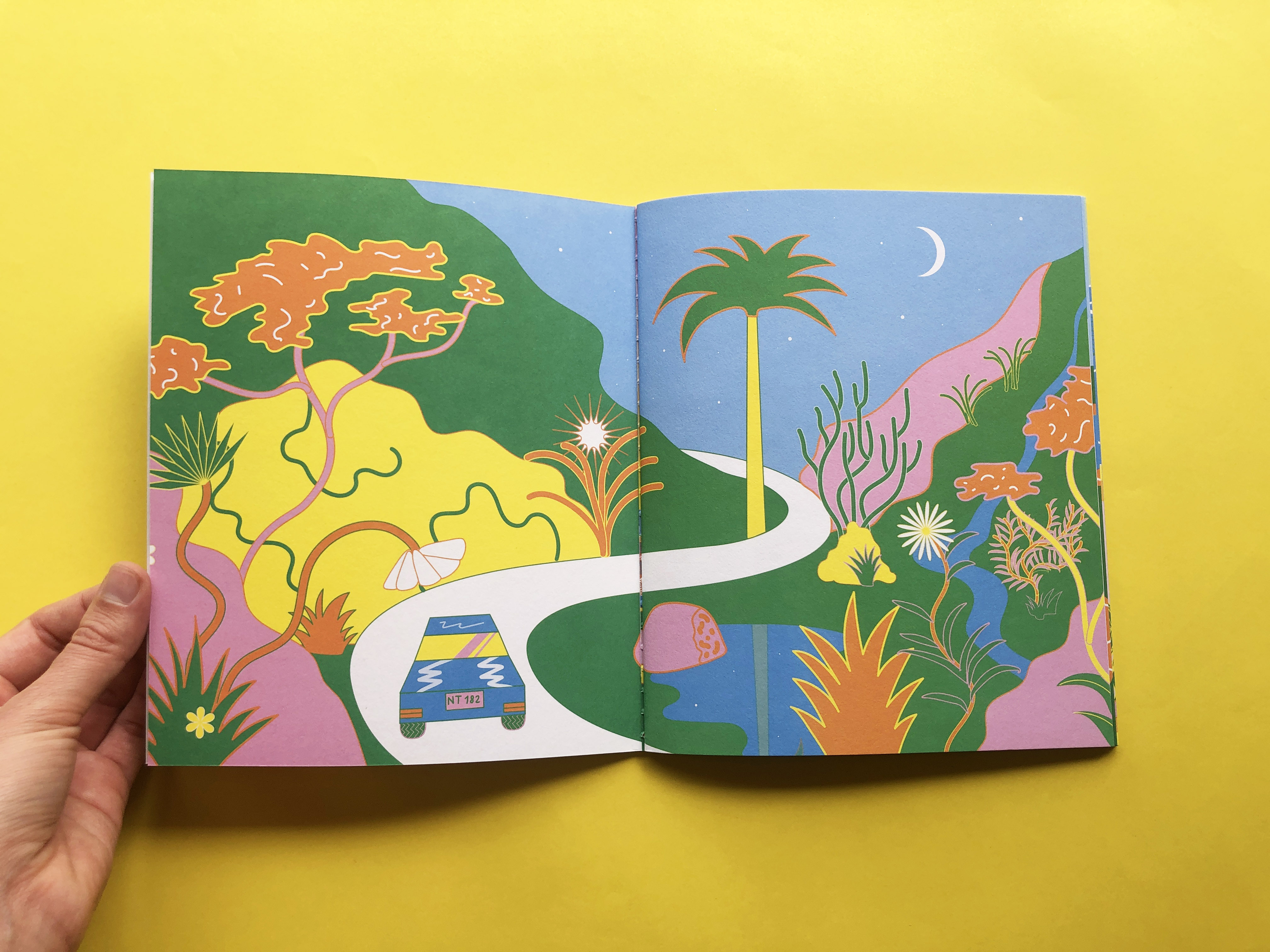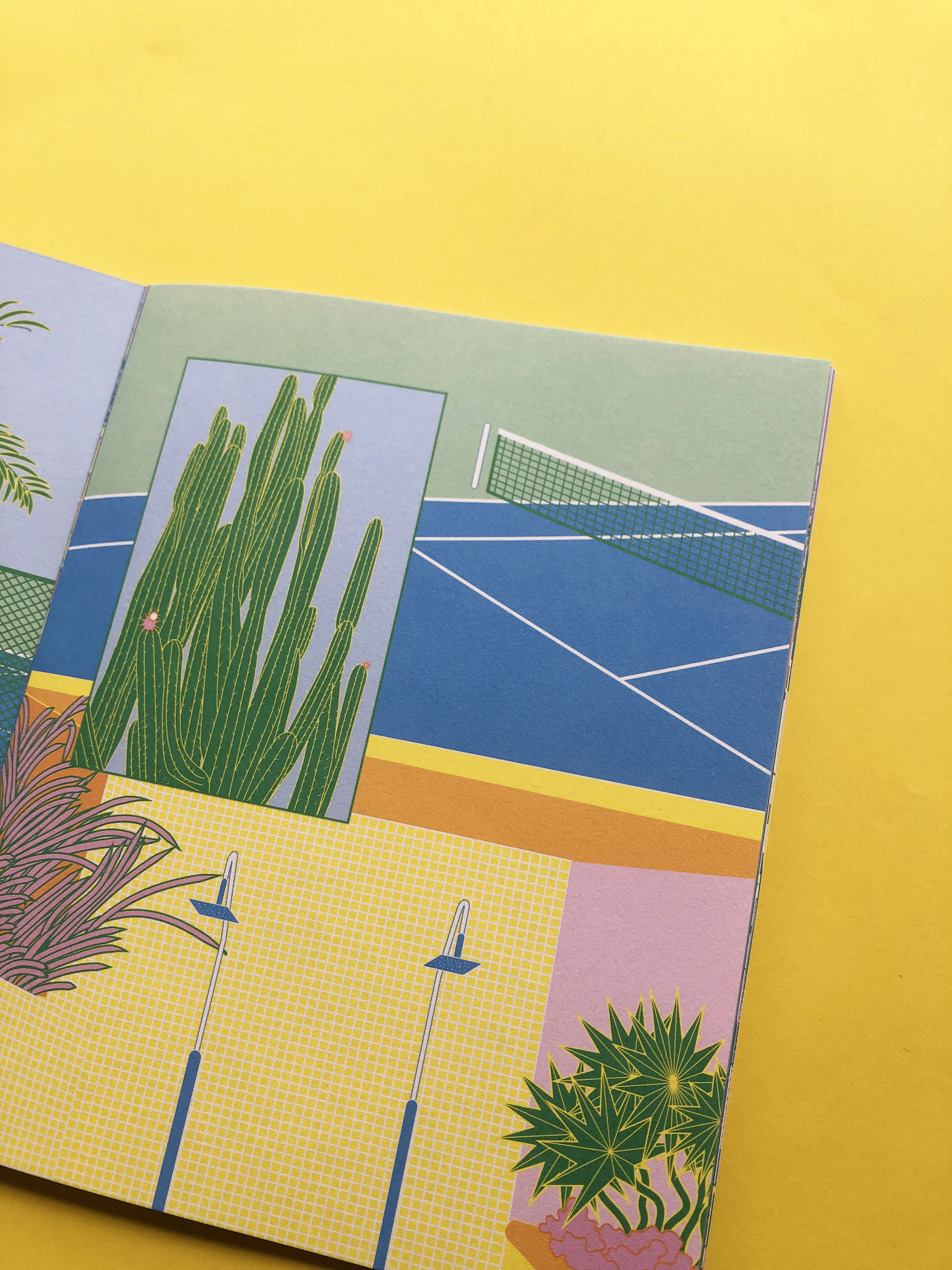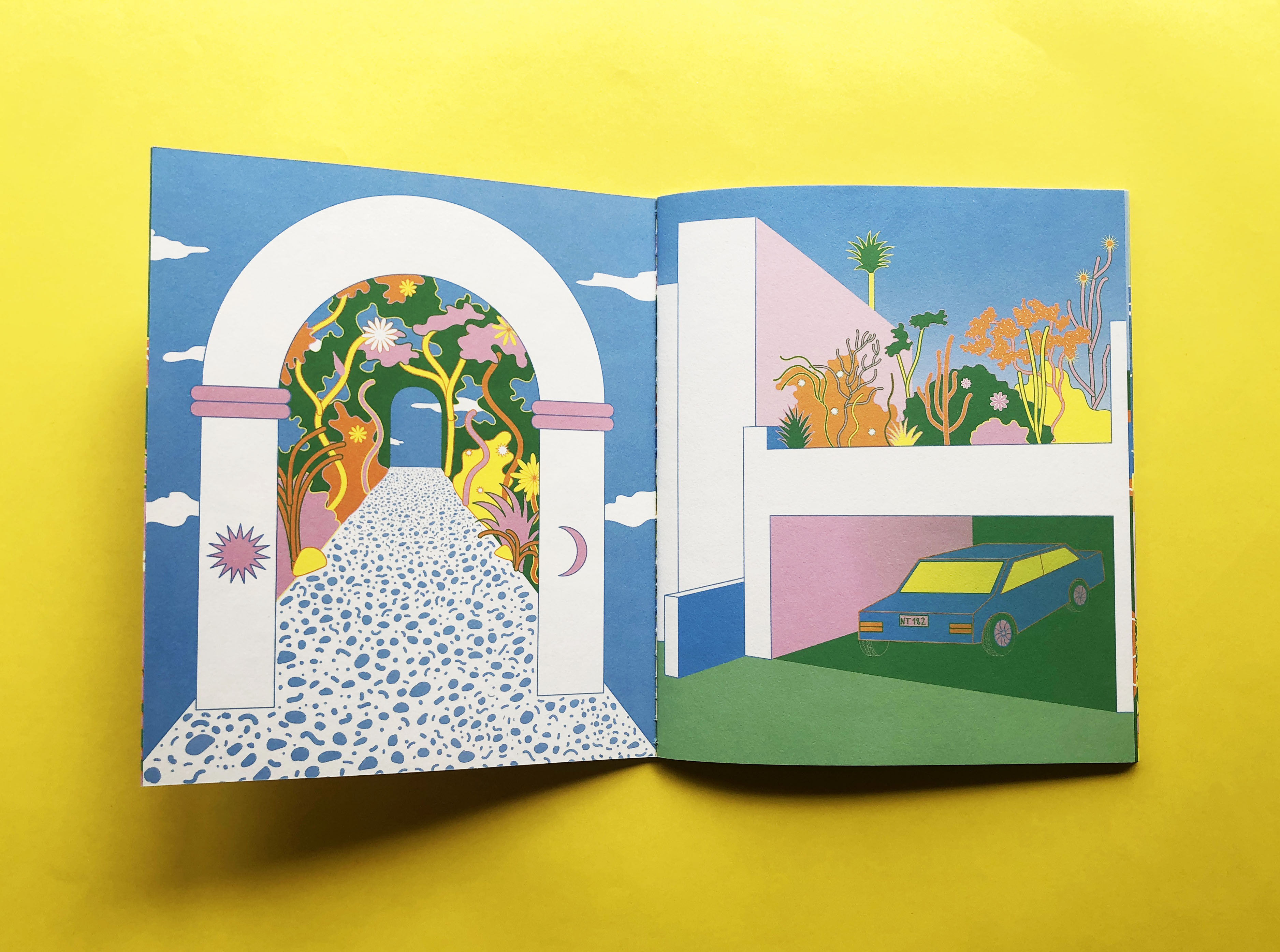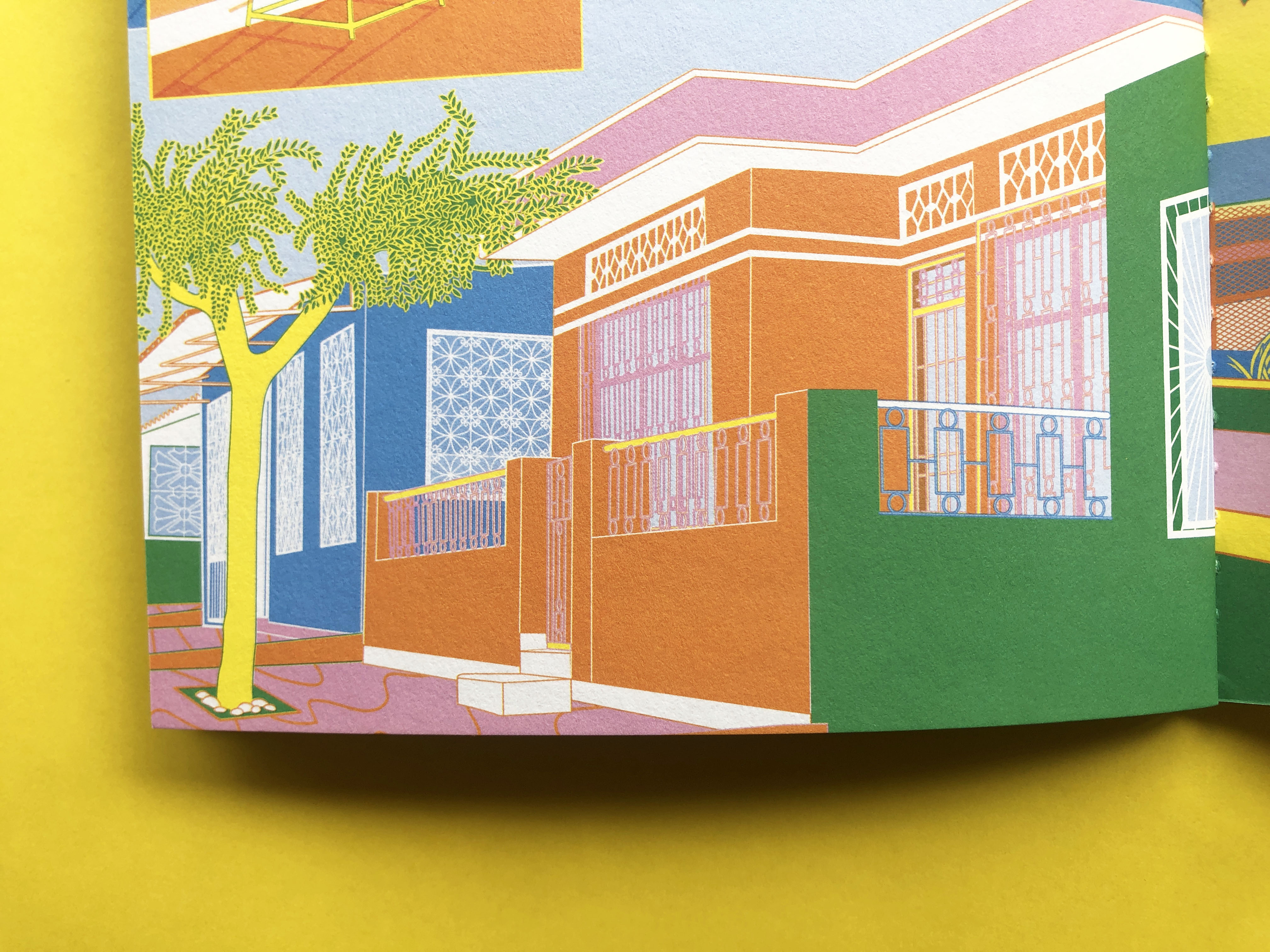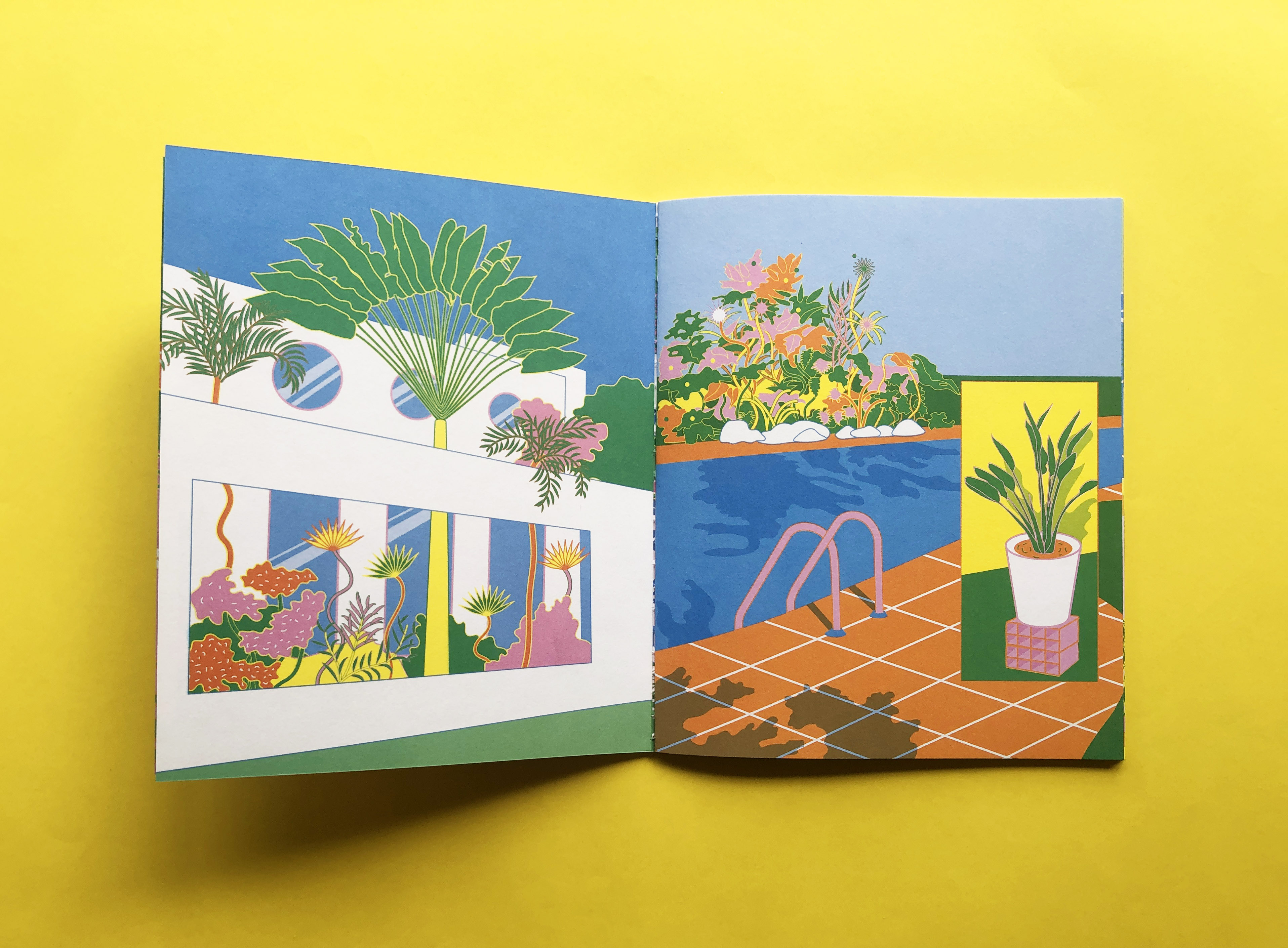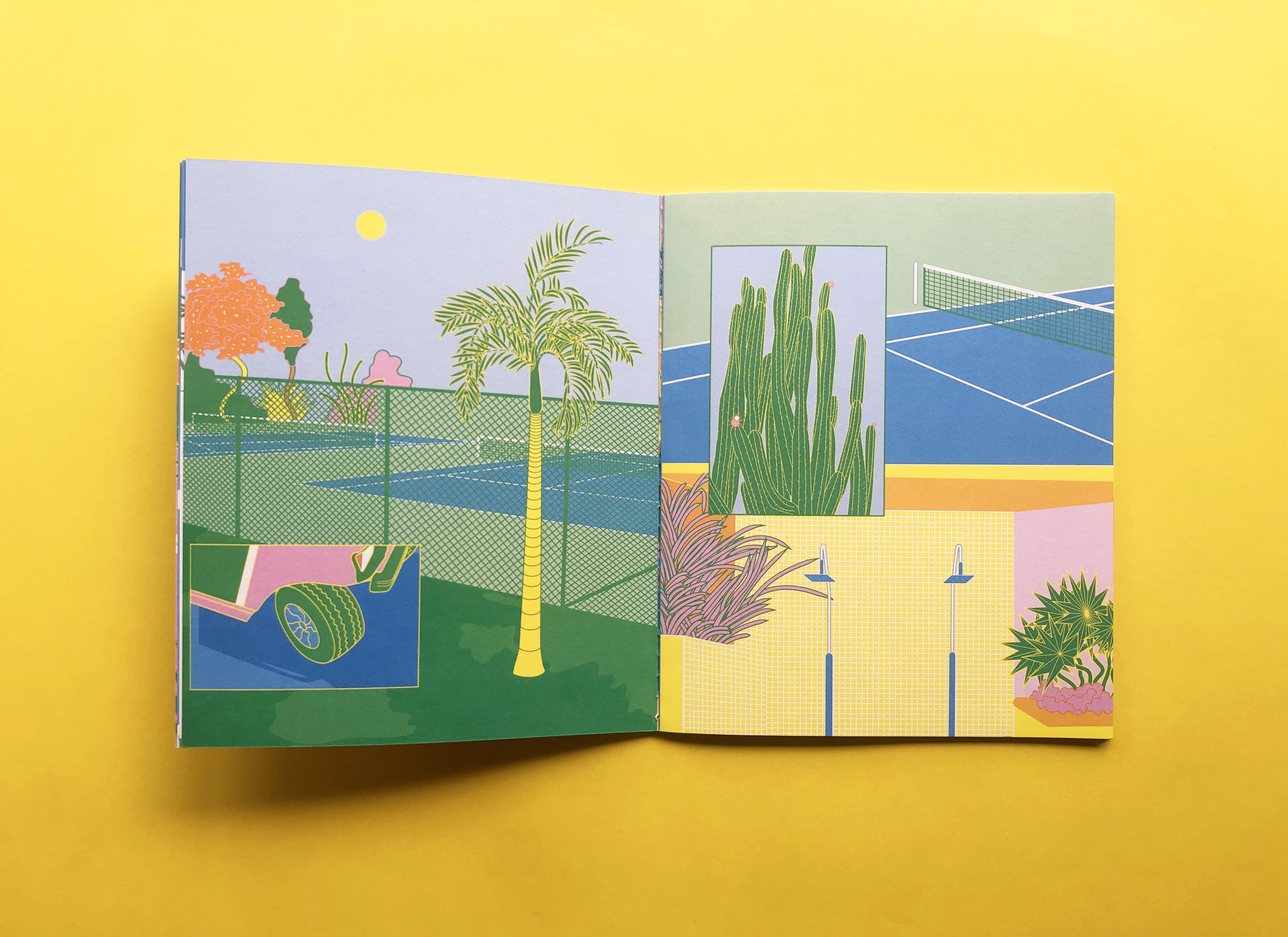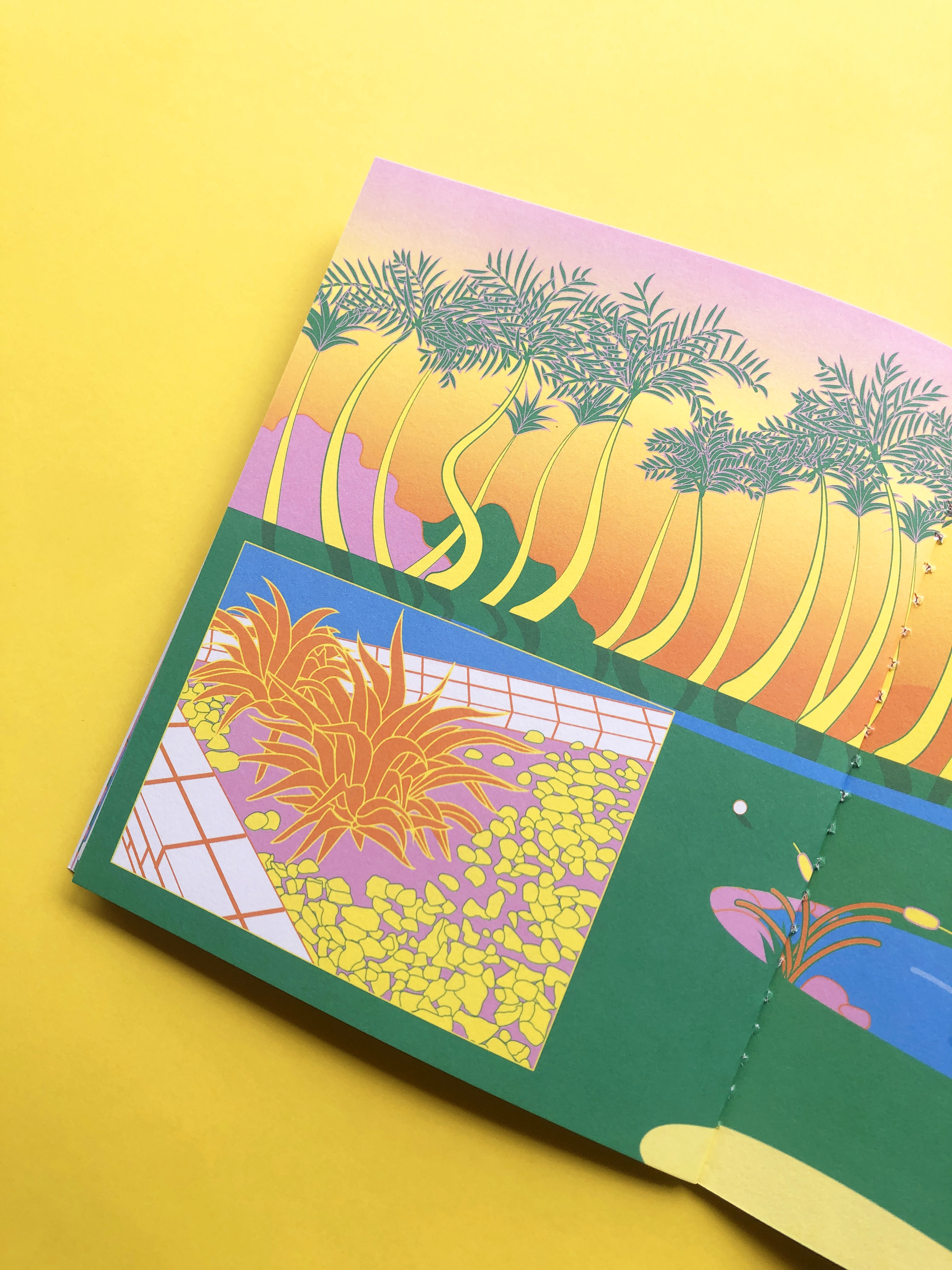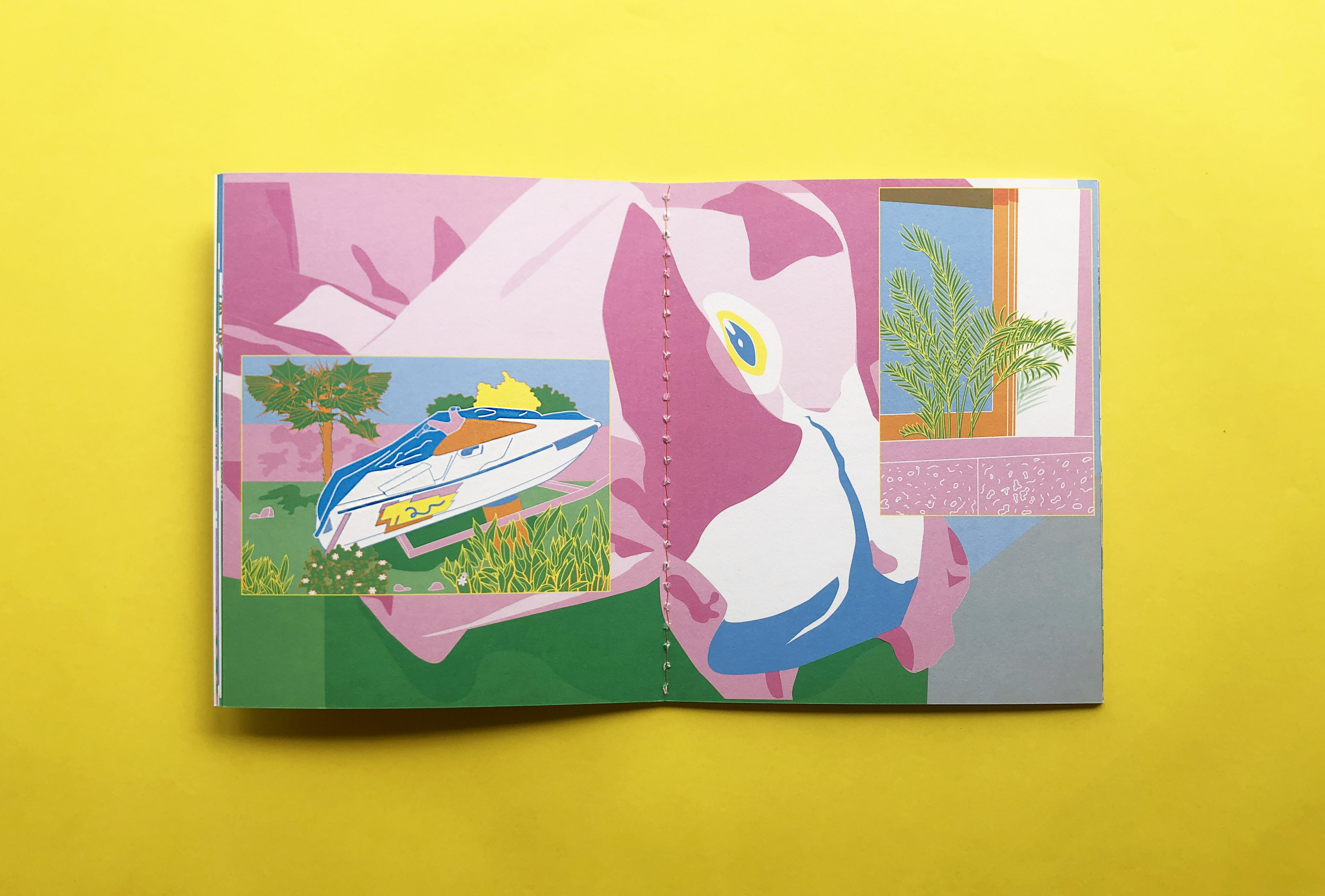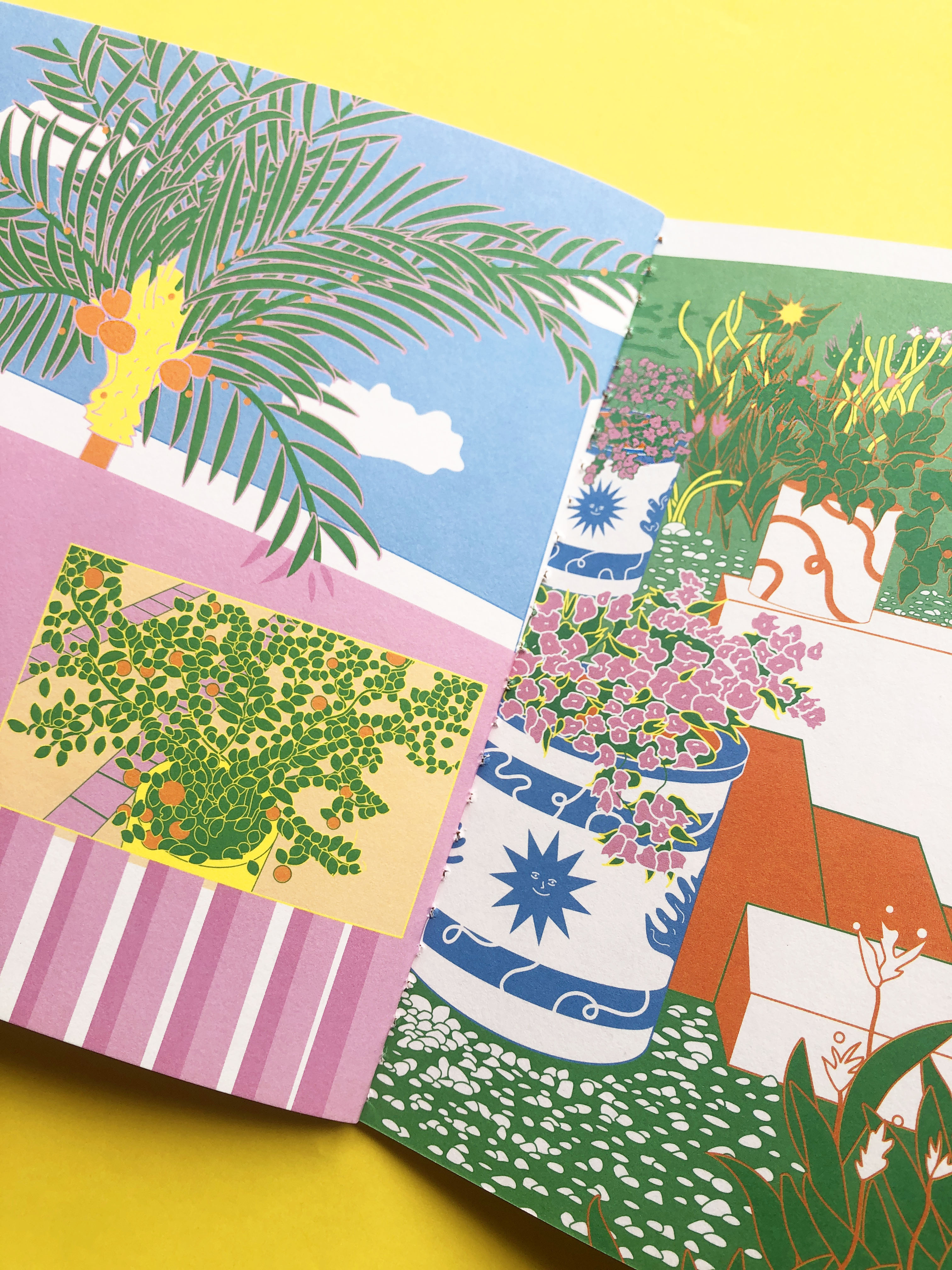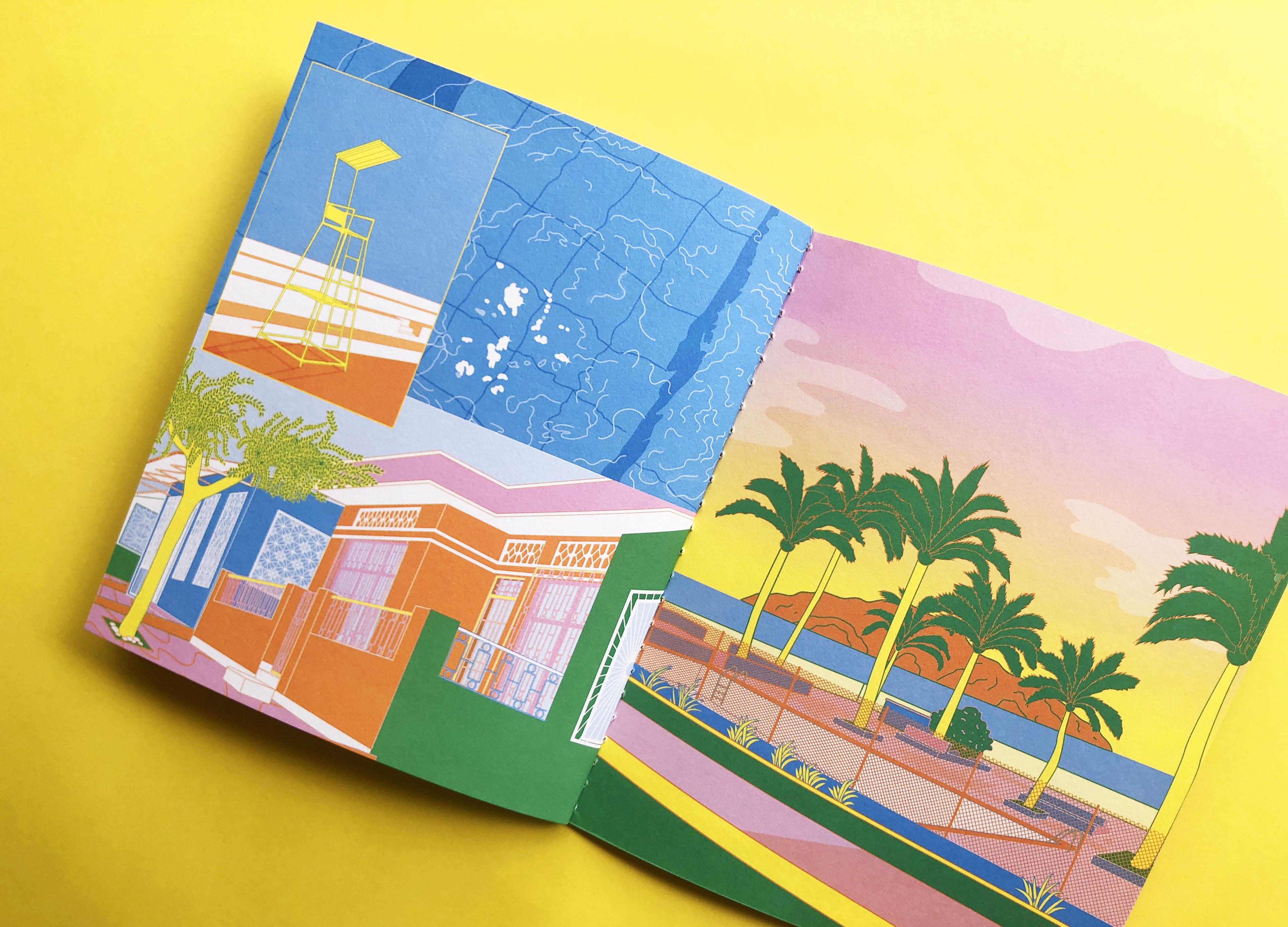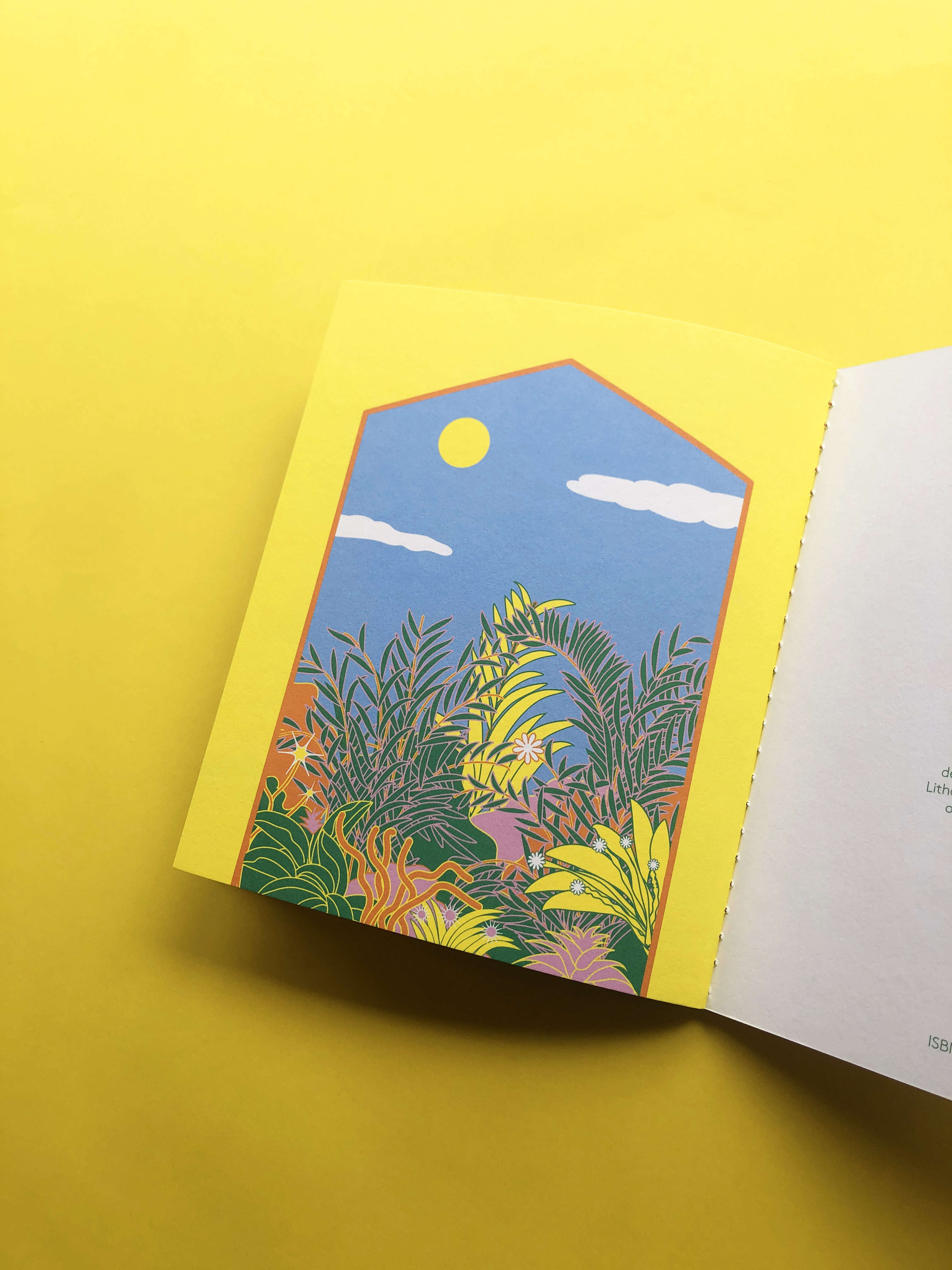 2018
2022
Offset a 3 tintas
16 x 19 cm (24 páginas)
Editado por Palm Press
250 copias
Bogotá, Colombia
2018
2022
Offset 3 inks
16 x 19 cm (24 pages)
Published by Palm Press
250 copies
Bogotá, Colombia