DERIVAS LÍQUIDAS
Debido a su naturaleza vacacional, las piscinas y toboganes son lugares de paso que no son habitados permanentemente. Estos estanques artificiales de agua, que usualmente se muestran
de un modo activo, en uso y en movimiento, cambian para ser vistos desde un punto de vista neutro; desde la contemplación. "Derivas líquidas" explora la arquitectura de diferentes balnearios en momentos de quietud. Así las piscinas y los toboganes, se construyen como
lugares idealizados, de calma y tranquilidad, mediante el dibujo.

Because of their holiday nature, pools and slides are places of passage that are not permanently inhabited. These artificial bodies of water, that we usually see in action;
in permanent movement, change to be seen from a neutral perspective, from a contemplative place. "Derivas líquidas"; explores the architecture of different pools in quiet moments. Therefore, the pools and slides are shown here as idealised places of calm and tranquillity, through drawing.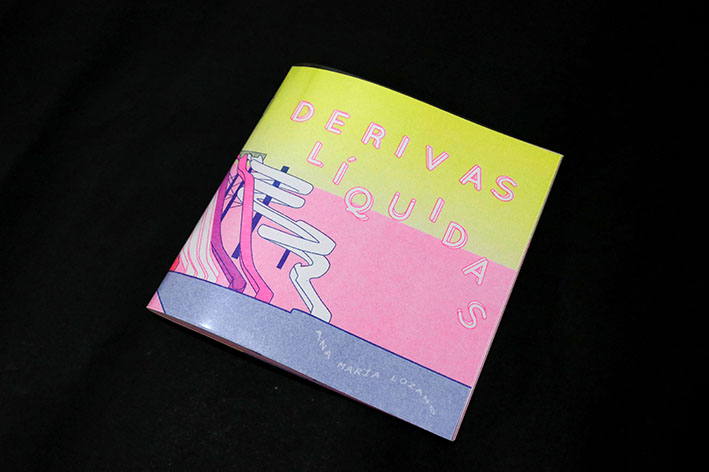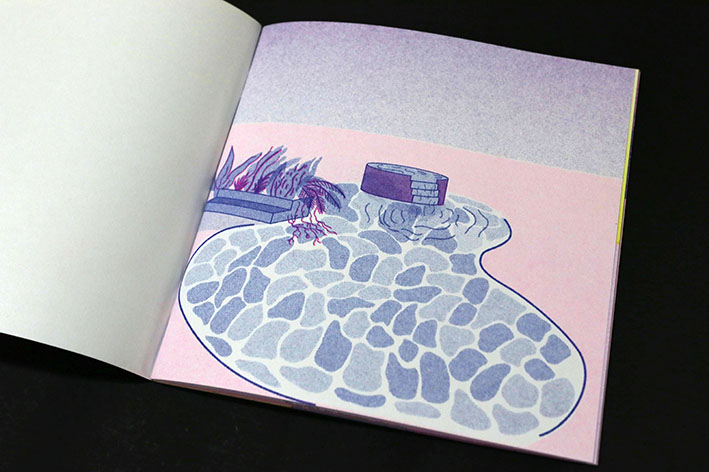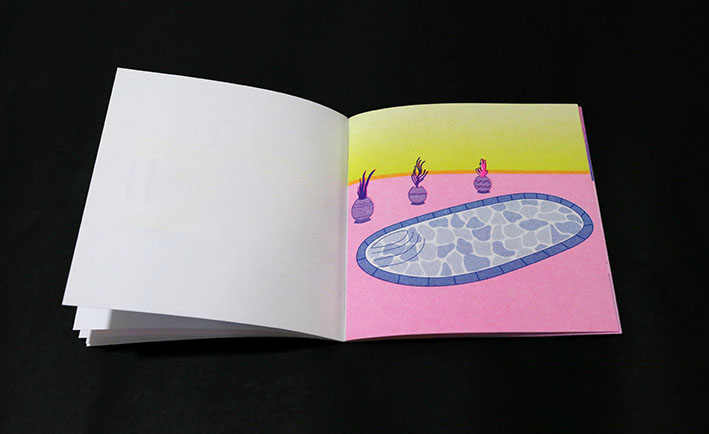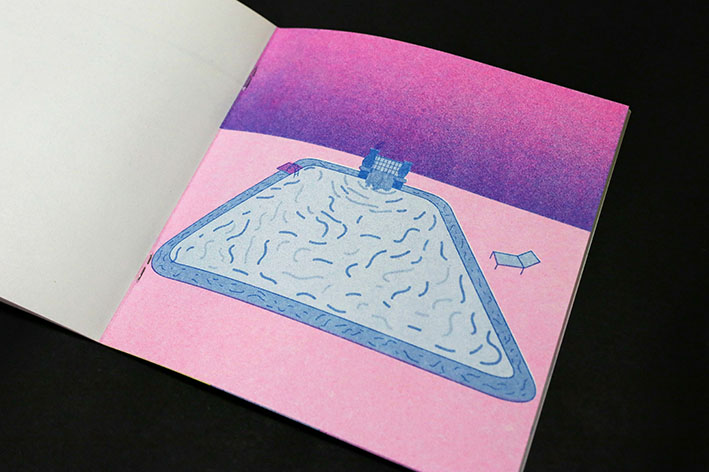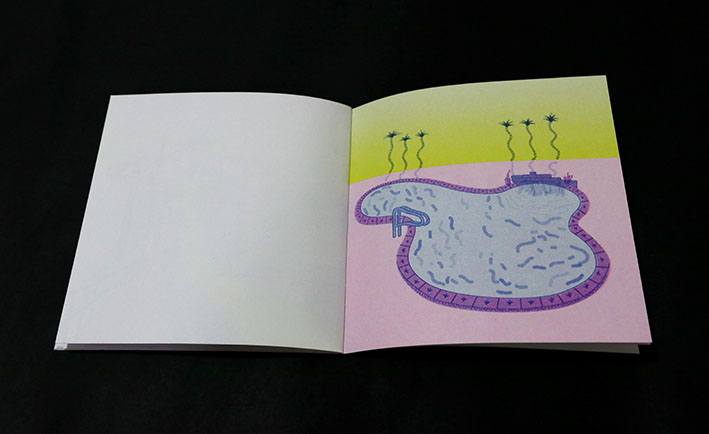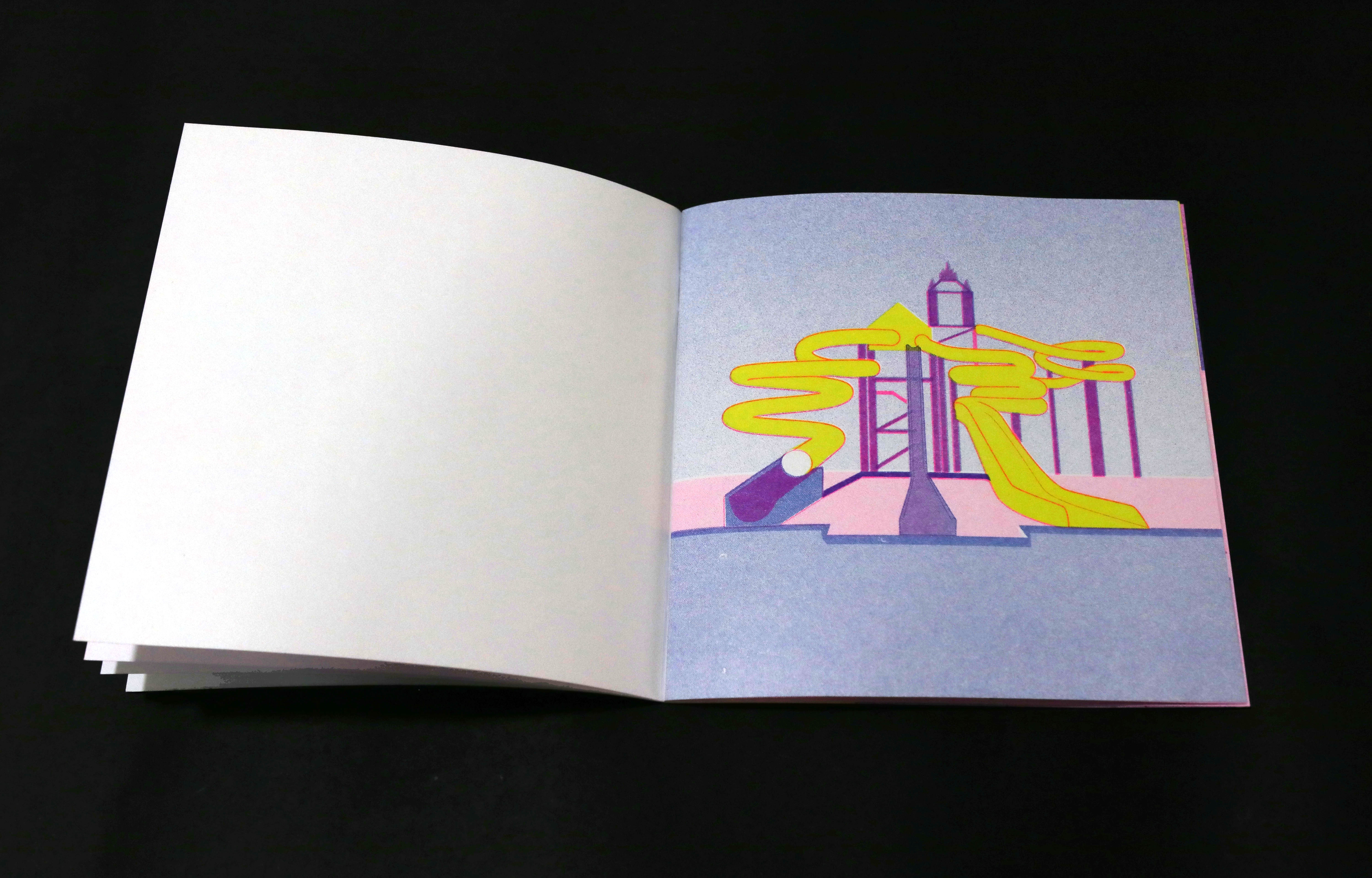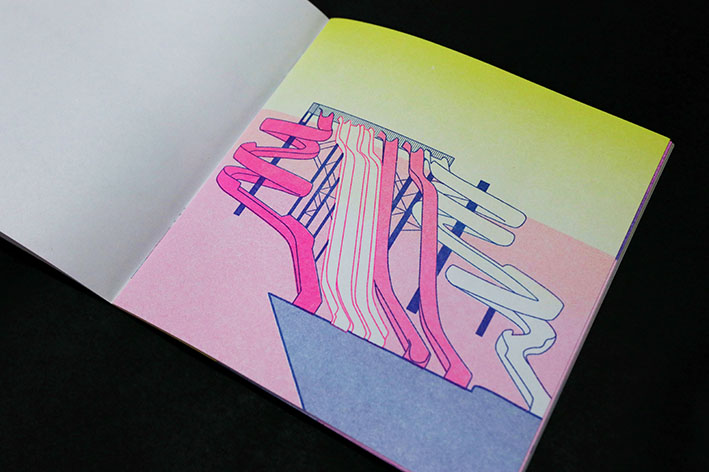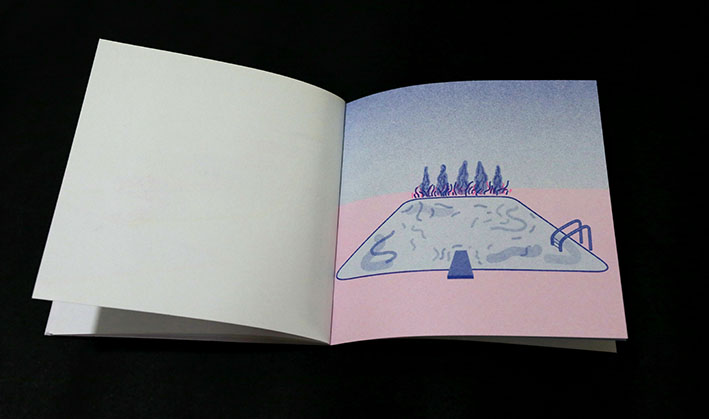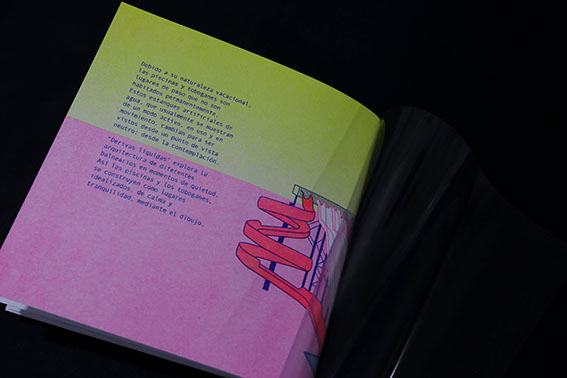 2019
Risografía 3 tintas
16 x 16 cm (24 páginas)
Edición de Taller Colmillo
250 copias
Bogotá, Colombia
2019
Risography 3 inks
16 x 16 cm (24 pages)
Published by Taller Colmillo
250 copies
Bogotá, Colombia