OASIS

(2020)
Usando varias formas modulares y una paleta de colores reducida creé un lugar imaginario
en el desierto."Oasis" muestra un ingenuo paisaje hecho enteramente de recortes de papel de color que se elevan para componer un gran collage tridimensional inspirado en los dioramas.
A través de la puesta en escena y la iluminación, esta instalación se convierte en una atmósfera exótica y cálida para el espectador.


Using several modular shapes and a reduced color palette I created an imaginary place
in the desert. " Oasis" shows a naive landscape made entirely of coloured paper cut-outs
that rise up to compose a large three-dimensional collage inspired by dioramas.
Through staging and lighting, this installation becomes an exotic and warm atmosphere
for the spectator.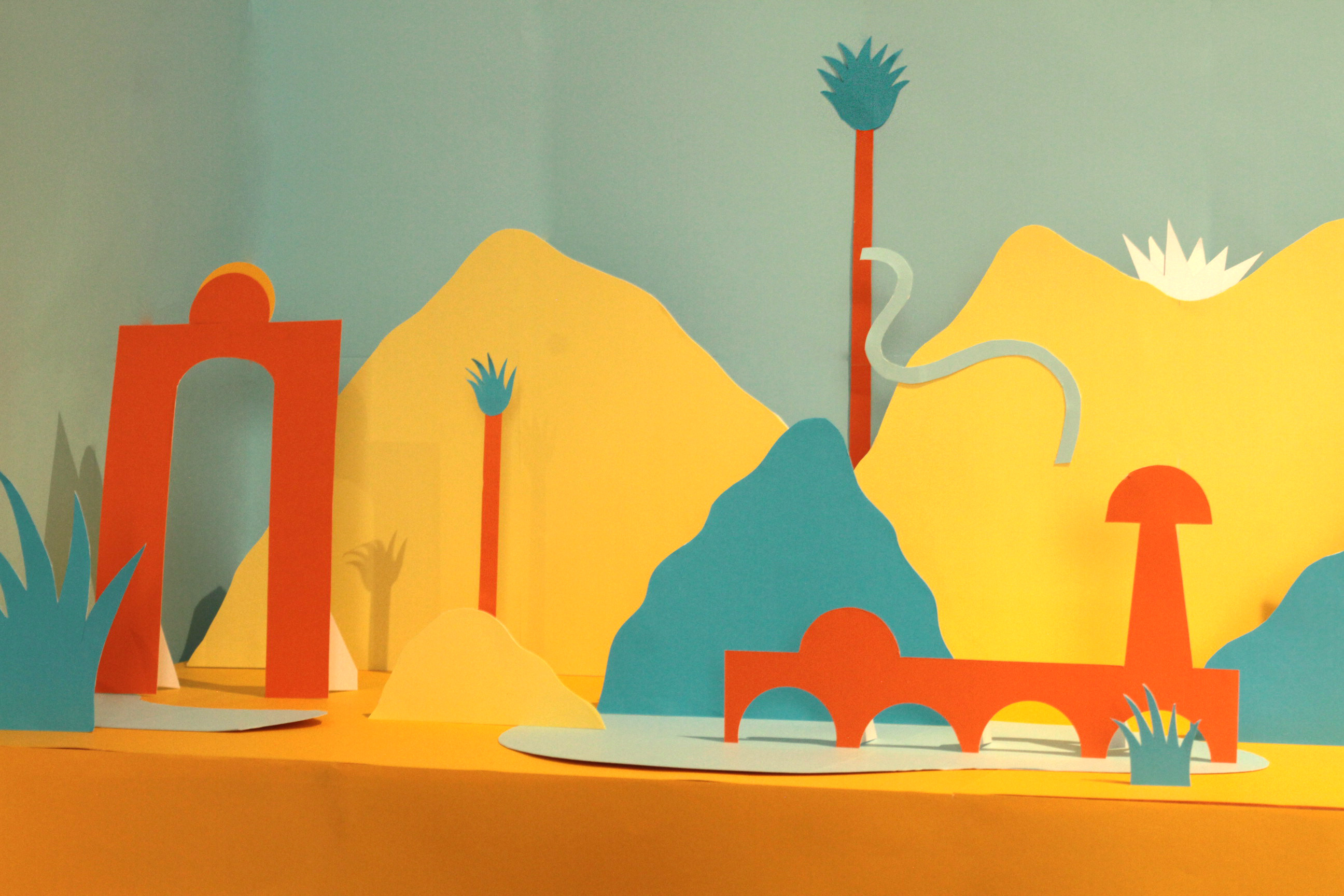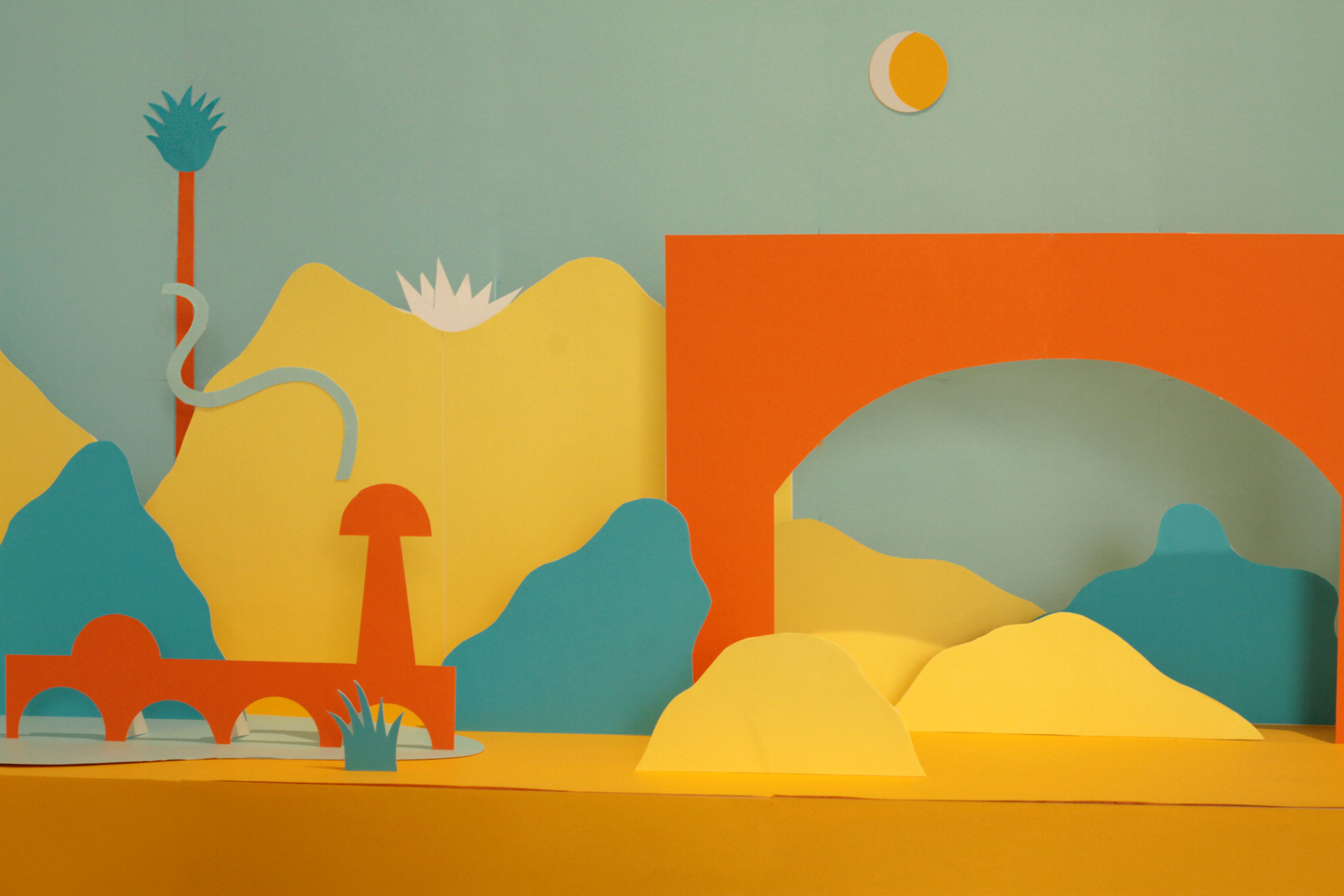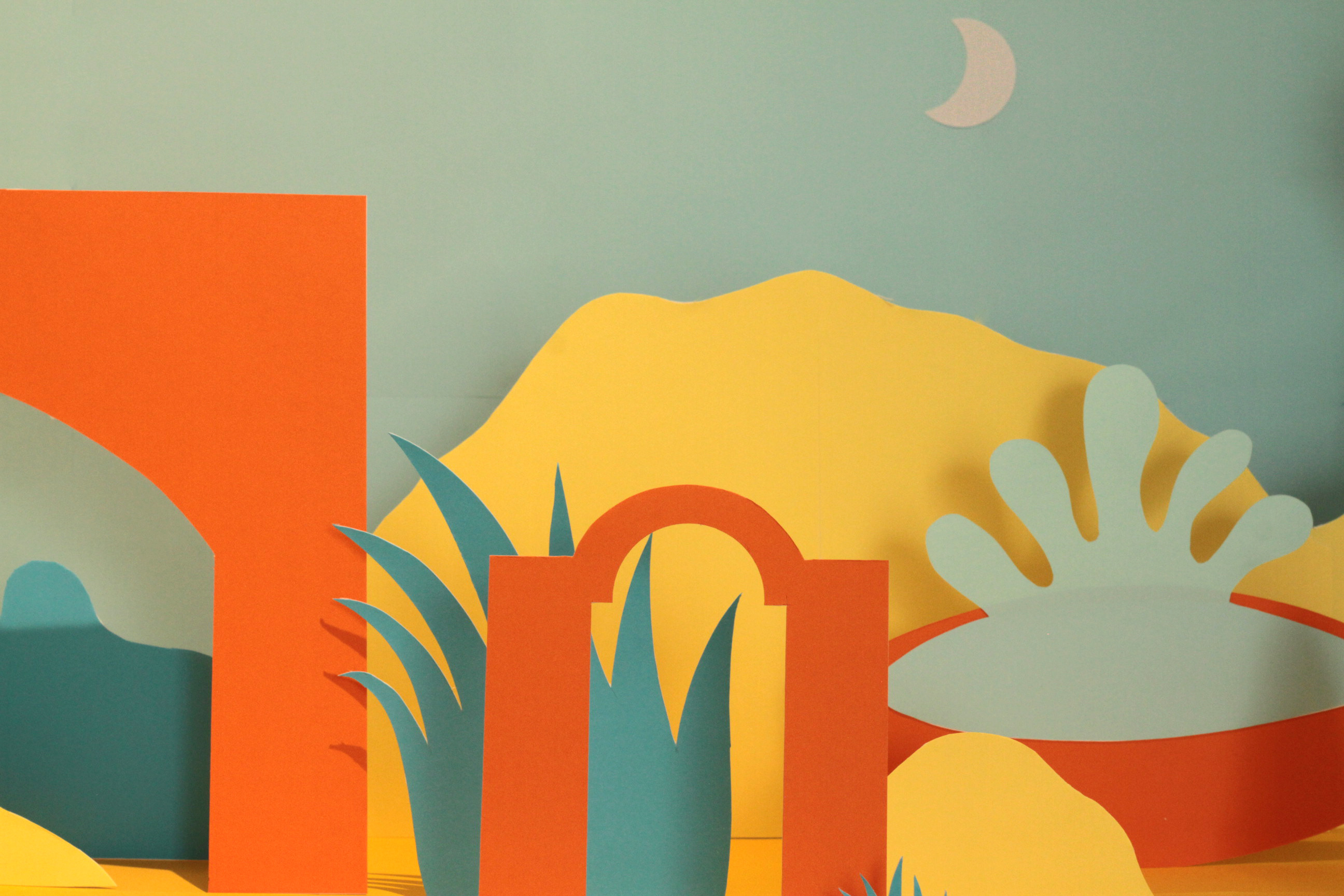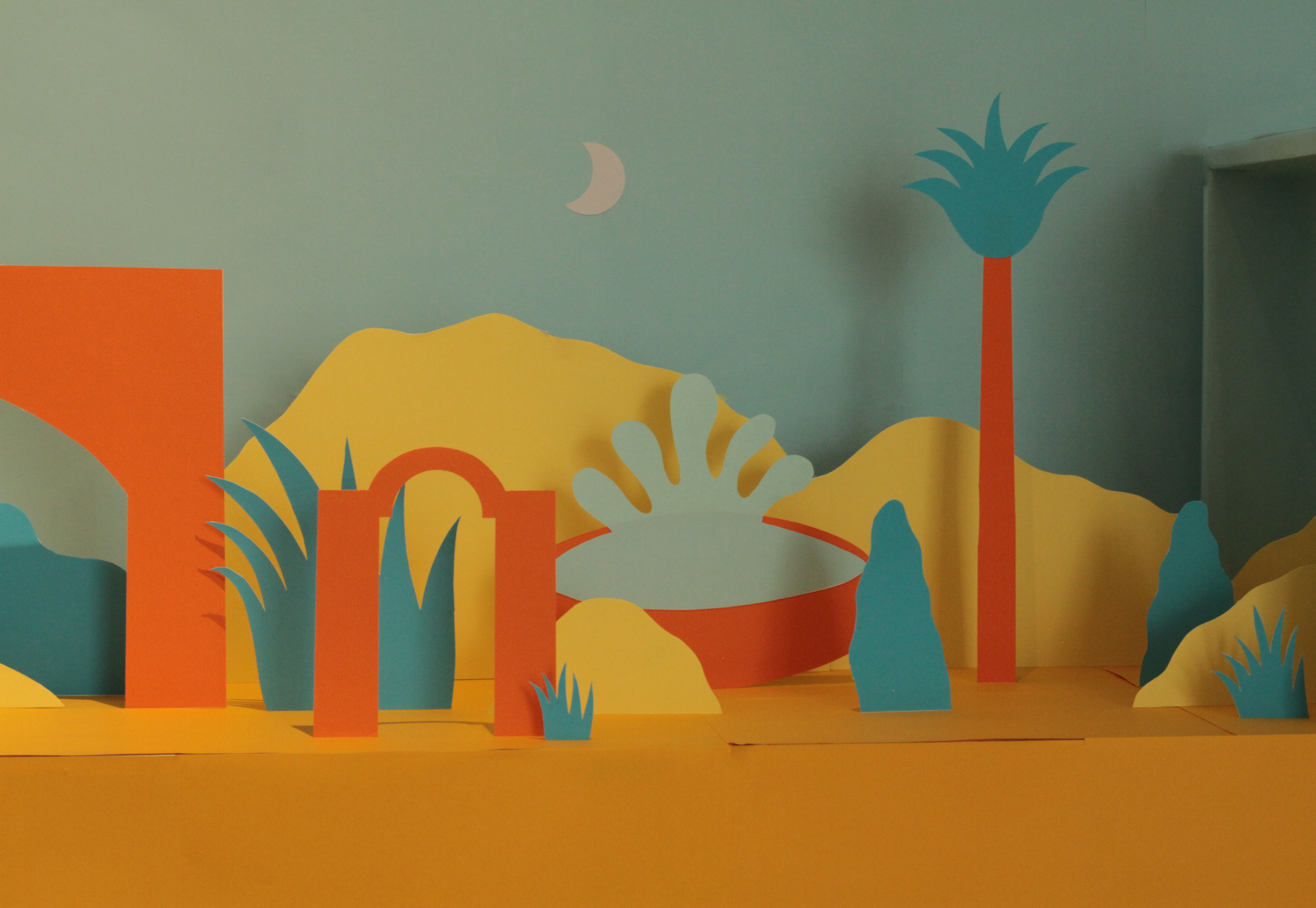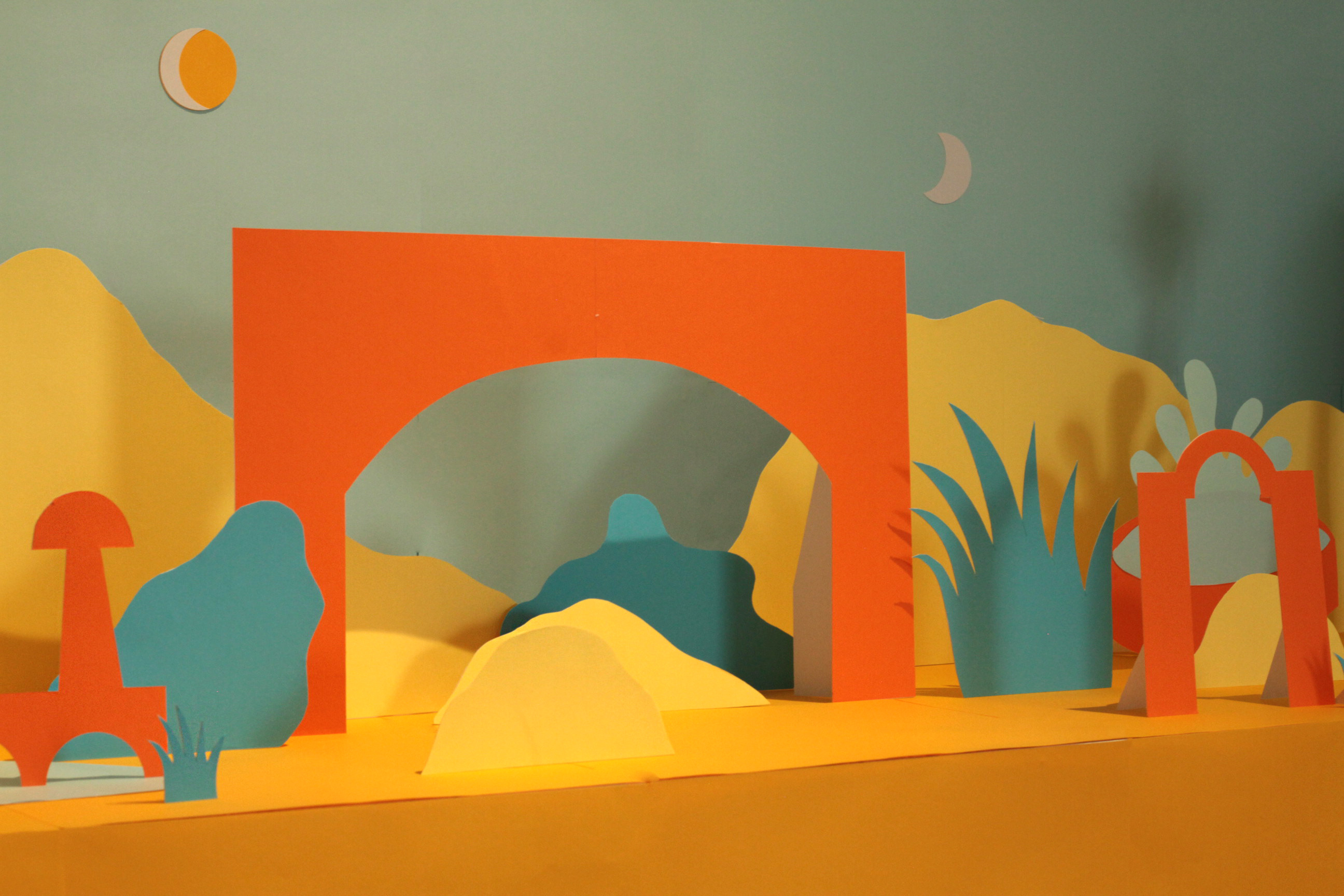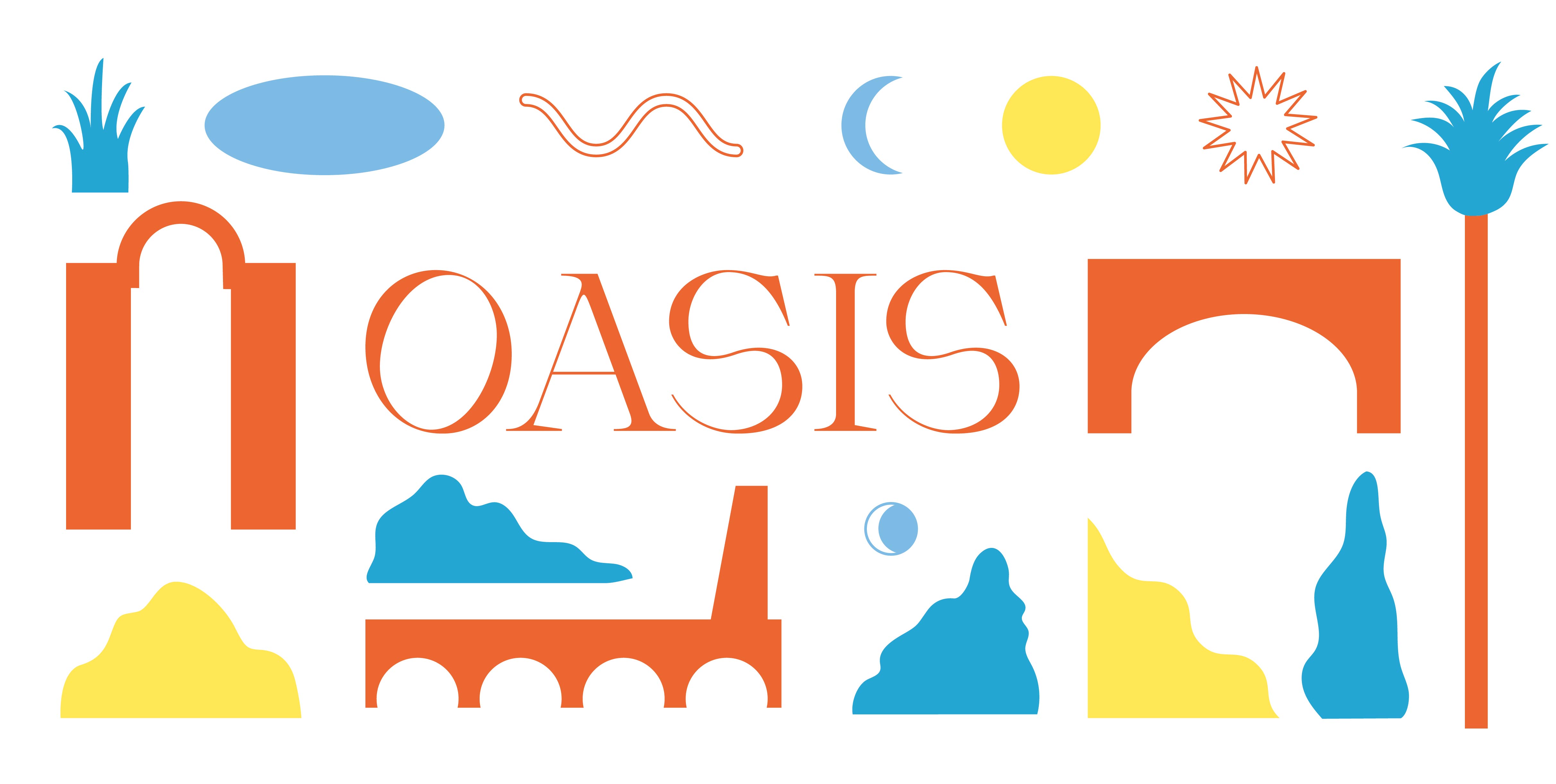 "Oasis"
Papel de colores
Instalación
200 x 70 cm
"Oasis"
Coloured paper
Installation
200 x 70 cm